Startup PR and Digital Marketing for Leading Venture-backed Companies in Los Angeles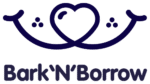 With a deep understanding of the startup ecosystem in Silicon Beach, around greater LA and across the country, BMV leverages our expertise in public relations and content marketing to help companies grow. Simply put, we ensure your startup story gets heard and engaged with all with an eye towards driving leads, accelerating growth and increasing valuations.
After setting its sights on the U.S. market, Meitu, the $2B Chinese unicorn, turned to BMV to assist with driving interest and downloads of its Airbrush selfie app and new glitter feature from its LA HQ. BMV utilized its BrandCirc platform to identify relevant influencers in the beauty and glamour space, as well as those that were indulging in the latest glitter beauty trends! BMV managed the campaign and secured influencers such as The Gaybeards, Daniel  Chinchilla, Julia Kelly and Feral Create to take part in it through the key holiday period.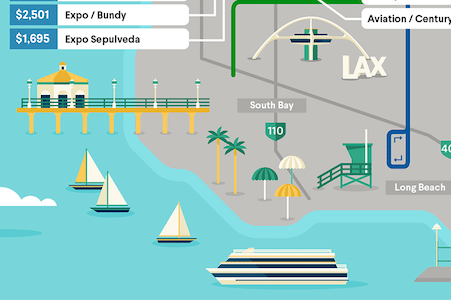 "BMV has been instrumental in building narratives and cultivating media relationships for RadPad that have driven coverage in top-tier publications such as BuzzFeed, Bloomberg, The Wall Street Journal and Entrepreneur. In addition, their team has successfully served as an extension of our own growth department in developing content and visual data stories that increased brand awareness, created inbound links, and grew our customer base." – Jonathan Eppers, RadPad CEO.
PR is a powerful tool. When combined with our passion for creative storytelling and well-established media relationships in LA and across the country, that power is exponentially increased. Our team knows what will get you the most visibility and social shares, and most importantly, how to get you there.
Content is still king. Prove your value to customers with data-driven, engaging and well-written content. Our branded content team is adept at producing and distributing long-form thought leadership narratives, email newsletter copy, visual graphics and short-form videos, which build awareness, create inbound leads and increase loyalty.
No matter who your target market is, the best way to earn credibility is to have people of influence tell others why they appreciate your product or service. We identify and engage today's visual storytellers across new media platforms that can do this at scale in the most effective and impactful ways to drive leads and brand awareness.
The "always-on" nature of social media means that conversations are happening around the clock with or without your brand. With a steady stream of insightful branded content fueling your efforts, we make sure that you are part of these conversations. Whether it's real-time marketing or driving mobile downloads on social, we're ready to help.