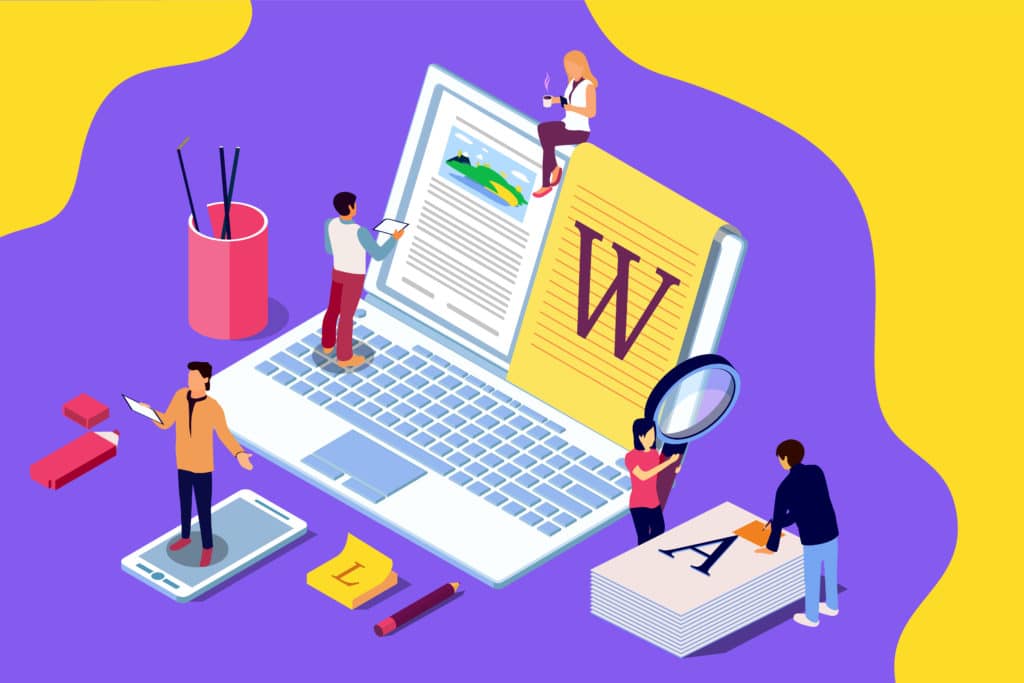 At the end of February, we shared a post that examined how striking the right balance between owned and earned media is crucial for startup PR and a powerful driver of growth. Since then, the world has changed in ways no one could have imagined, and the media and marketing landscape has followed suit. 
As a result of COVID-19, brands have had to battle a slew of unprecedented factors that have turned their businesses upside down. Forced to digitize operations overnight, manage dwindling resources, and even reimagine entire business models, the impact this crisis has had on the startup ecosystem, has been incalculable. 
And if operational shifts and budget constriction weren't enough, a fleeting news cycle that's completely dominated by COVID-19 headlines has further amplified the difficulties that startups and challenger brands are up against. For many, marketing and PR campaigns meant to drive awareness, attract VC interest and keep them relevant, have come to a screeching halt.

At a time when attention spans only have room for extreme-relevancy, it's imperative that brands understand the ingredients they must mix together to create successful marketing and PR programs. Today this means harnessing the proven power of content before defaulting to over-relied upon paid programs. 
With this in mind, here's a look at some pillars of action-inducing content as well as tips to keep in mind when trying to capture audiences in these extraordinary times. 
What have you done for your customers lately?
It's no secret that the average consumer is bombarded by thousands of pieces of content on a daily basis. From emails and display ads to social media posts and even branded texts, it seems that every time we refresh our browsers or turn our heads we are being hit with more marketing messages.
As a result, most consumers have developed their own subconscious ad blockers that allow them to see past branded messages. In fact, it turns out the average person is targeted by more than 2,000 banner ads per month. The number they actually see? Half of that.
When a brand creates content that provides value, however, a quick glance can turn into an arresting view and result in real engagement. This may seem like marketing 101, and it is, but it's something that's been overlooked too often as brands choose to focus on scattershot paid strategies instead of long-term content-based programs that build meaningful relationships and grease funnels. 
Particularly today, where consumers have new needs and challenges that they must overcome, building thoughtful content programs that address these challenges will provide far more return than any ephemeral wins achieved from paid campaigns that operate in isolation.
What does value driven content look like? It comes in many forms. Take for example some of the content BMV has been working with San Francisco-based workplace sensor provider VergeSense to develop. With the fallout of COVID-19 dramatically affecting the way we work, VergeSense used its adaptable technology solution to create a five-step toolkit to help business executives prepare for their company's eventual return to the office. Many brands will undoubtedly have to rethink their workplace strategies over the coming months and take action in order to comply with social distancing guidelines. 
VergeSense also used a webinar with 400+ industry executives and a detailed event recap to offer first hand insight into how to navigate this unchartered territory and therefore provided mission-critical information to the demographic they most want to build relationships with. In fact, this information was even picked up by Yahoo! Finance reporter Sarah Paynter in a piece on safely returning to the office. 
A good accountability perspective to use when determining what value your content is providing  is the notion that the value a brand gives to their audience is in helping the audience see what's possible, rather than simply meeting their demand for a good or service. As content marketing expert Jay Acunzo puts it, "What does owning the commodity (or receiving the educational or entertaining content you publish) make possible? In the case of VergeSense, their content makes it possible for companies to get back to their organizational mission. 
A brand should never shy away from promoting themselves, but there's a way to do it by showing that you are interested in helping your audience solve problems they face, not just sell them something.
Transcending channels and compounding results
To borrow from Newton's first law, content in motion will stay in motion and therefore increase engagement. Marketing and PR programs work best when they work together, and that's especially true in a constantly-evolving landscape such as the one we find ourselves in.

Executing owned-to-earned content strategies allow you to tell compelling stories at scale through multiple channels, increasing the audiences that you reach. For example, a thoughtfully crafted data story that looks at interesting trends can be merchandised across a brand's blog, social media and other owned channels, but also take on new life through earned media. BMV client, Next Caller, recently illustrated this, producing a report that not only lives on their blog, but drove significant press coverage, including The New York Times, Forbes, ZDNet, and  CNET.
The media loves few things more than data. And with plenty of research showing that news coverage is the most impactful way to drive buying decisions, media wins are a pillar of startup PR. But while earned media won't dip into any paid campaign budgets, it's not free from its own set of challenges. Driving earned media efforts during saturated news cycles is  hard work and requires lots of creativity and pin-point execution.
Several of our clients have relied on earned media to help them stay relevant during this extraordinary time. For example, CNET covered end-point security firm Morphisec's timely discovery of a new Zoom flaw that allows bad actors to hack and record video sessions and chat text, while publications like VentureBeat have looked at BMV client  Opensignal's data on how 5G rollouts have been impacted by the current crisis. 
When executed properly, owned to earned campaigns can take on a life of their own, gaining traction amongst leads, customers, media and stakeholders. 
Dollars and cents don't always make sense

Brands who showcase their values as much as their products are the one's winning loyalty today. Brands whose actions are focused around a mission as much as a market see much more success than those who are simply marching to their bottom line goals. 
In these challenging and uncertain times, looking for ways to drive trust and love is just as important as increasing revenue. 

Consider what online course platform Udemy is doing in light of COVID-19. Udemy's courses can cost up to $300, however, the brand recently released an entire free resource center, staying true to their mission of "improving lives through learning." With millions out of work and looking to do whatever they can to make themselves more employable, this is an admirable move, and one that will surely foster many long term relationships for the company.
To highlight other brands who are marching to a mission, AdAge began tracking campaigns around COVID-19. From small companies to some of today's biggest brands, there are plenty of noteworthy examples, including what Reebok is doing in urging its customers to recognize someone they know who is working the front lines and nominate these heros to receive a free pair of shoes. 
In a world where you can be anything, be authentic

Authenticity is perhaps the greatest characteristic a brand can have. And it's particularly valued by our youngest and most influential generations. Today's consumers consider many factors other than price and product quality. They want to know that the brands they do business with are honest and ethical. Therefore, storytelling that conveys a sense of  authenticity stands the best chance at eliciting engagement and building relationships. 

In any environment, authenticity matters. But with health and financial wellness on the line it matters more than ever. Customers have fine-tuned their detection of phony or big-talking brands, and want to see companies "walk the walk." 

In many ways, consumers view brands as people. We assign qualities and attributes to them based on how they make us feel and we expect that their actions also have these human characteristics. For example, when a global pandemic is unfolding, no brand is going to have all the answers, just like no human would. Consumers don't expect you to have all the answers today, just like they didn't expect every brand under the sun to bombard them with emails about their response to the crisis early on. 
Authenticity isn't using emotional times to force your way into people's inboxes, it's communicating in ways that show that you respect and honor the relationships you have with your customers.   

While COVID-19 has brought with it many unknowns, especially as it pertains to building a successful startup, there are still areas that are entirely in our control. This includes the methods and strategies that we use to build relationships with our customers. At a time where resources are scarce and strong bonds are needed to drive action, content provides an incredible opportunity for brands to navigate these extraordinary times and pave the way towards lasting success in the future.