As you may have seen, there was some recent buzz around a mural in LA, which only "verified influencers" could access. A security guard stood at its entrance to check the social media accounts of people who wanted to take a photo in front of it and checked that they either had that enviable blue verification check mark next to their name or over 20,000 followers.
The art itself draws inspiration from Banksy, Colette Miller, and classic LA street art to depict angel wings, a verified check halo and messages of "love" and "art." The mural was commissioned by the creators of a new Go90 web series, "Like and Subscribe," to promote its launch and draw attention to the show's topic: a satire about influencers and the digital trend that is taking over the world. And it worked.
Justin Caffier, a twitter verified writer for Vice was the first unfortunate soul to scope out the mural and post a photo in front of it. Within hours, countless Black Mirror jokes, death threats, and shaming from celebrities who didn't realize that it was a publicity stunt bombarded his twitter feed.
His clever PR stunt made it quite clear that people hold strong opinions about influencers and the influencer culture, and the mural highlighted the challenges that influencer marketing possesses.
Although the influencer marketing industry swelled to $1B in 2017 on Instagram alone, executing a successful influencer marketing campaign is harder than ever.
Here's why:
1. Trust
Can you think of a person that you follow religiously on social media? You may have been attracted to their lifestyle, perspective or their overall personality. Over time it might feel like this person has grown into a friend, providing a sense of familiarity and trust when you engage with their content.
If a friend came over to your house and recommended a new protein bar, chances are you wouldn't immediately go out and purchase the product. You may, however, give it a second glance when you pass by it in at the grocery if Tim of @Tim'sFitLife claimed it was his go-to post-workout snack in his last Instagram post.
This is the power of influencer marketing. In our increasingly digital world, our phones are incredibly personal devices, and so are our social media accounts. We choose to follow individuals and allow them to feed us content because we are genuinely interested and swayed by what they do and say.
These people sit with us on the couch, join us for our morning commute and are sometimes the last people we see before we go to sleep. The nature of the influencer: follower relationship enables marketers to harness the immense social power to infiltrate consumers' most intimate spaces and reach their target markets. If not executed properly, however, influencer marketing can cause audiences to lose trust in both the influencers and brands behind them.
As the generations that are most actively engaged on social media platforms, Millennials and Gen Z'ers are the audiences most likely to be targeted with influencer marketing. This same audience is increasingly placing their value in brand transparency and devaluing corporate and capitalist trends. A poll from the Harvard Institute of Politics found that only 19% of Americans aged 18 to 29 identify as capitalists, and only 42% supported capitalism.
When influencers begin to promote products that they are receiving for free on top of a fee, many in these younger generations are now viewing them as "selling out." This is most often the case when photos and posts seem to be a little too staged for comfort, like NESCAFE's latest influencer collaboration with Instagram fitness star, Andrew Pap:
BREAKING: Nescafe Really Nails It With Totally Believable Instagram Post By "Influencer" Andrew Pap pic.twitter.com/3Fyv5DkLqr

— ADWEAK (@adweak) July 11, 2018
Followers begin to question whether they are genuinely promoting the product, or if they are simply doing it for the money. If they think the latter, an influencers' following and the brand associated with the campaigned can suffer irreparable harm.
2. Influencer's Themselves
Another challenge is the influencers themselves. In a world where everyone has a following of some sort, who qualifies as an influencer? The LA mural highlighted this question, defining influencers as people who either have a blue check next to their name or over 20,000 followers.
These qualifications open your pool of viable influencers up to a vast sample and widens your margin of error in choosing the perfect one. Finding an influencer that best represents your brand, has your target market among their followers, enough engagement amongst those followers to make them worth the investment can be a challenge.
Even when you find the perfect, on-brand influencer, they may turn out to pose brand safety issues. They are, after all, regular people who just happen to have high follower counts. Celebrity influencer Scott Disick illustrated this in 2016 when he posted an Instagram photo and copied the exact email given to him from the product: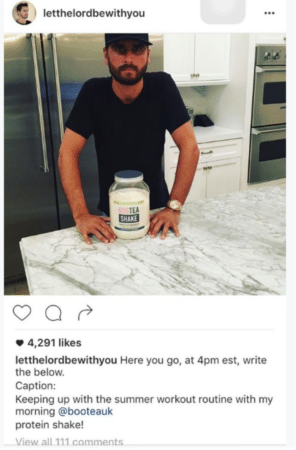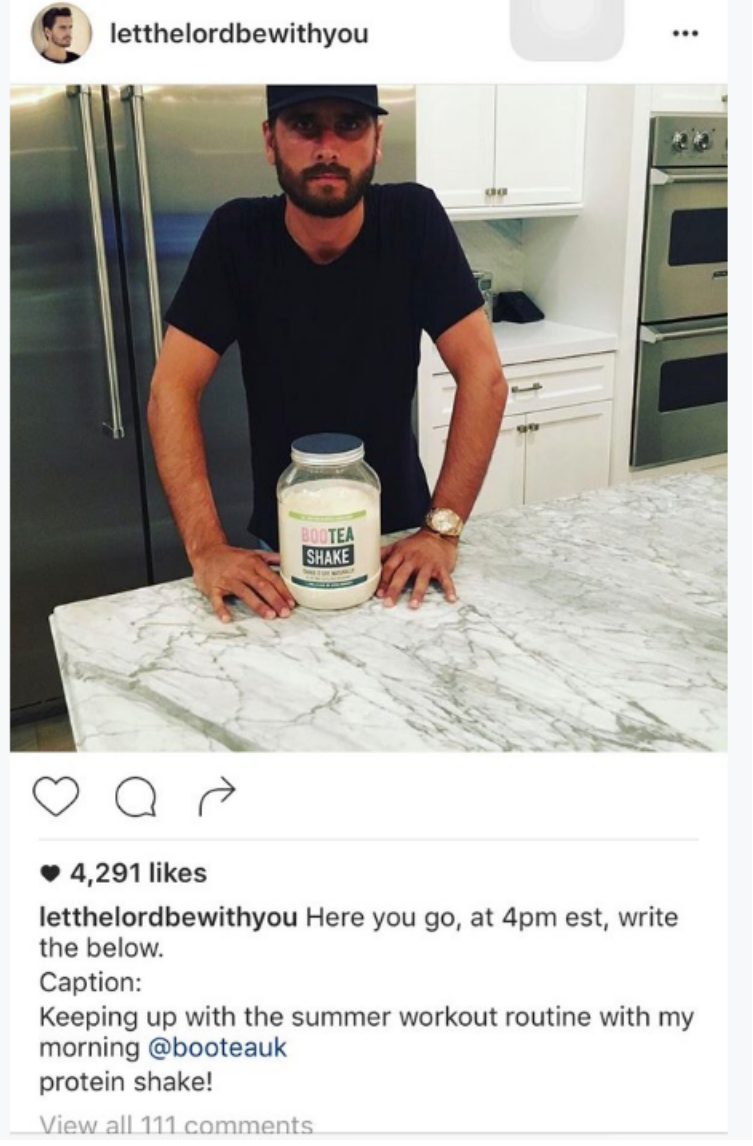 So how do you solve these challenges and pick the right influencers that will maintain audience trust?
Don't start with the influencer, start with who you are trying to influence. Begin your influencer search at the root (your target market) and pay attention to who they are talking about, rather than which influencers are doing the talking.
Resist the urge to splurge: A-list influencers come with high price tags, so if you opt for a high-profile person, your brand will likely only be able to afford a single post from them. Instead, consider hiring several lower-budget micro-influencers so they can post various content pieces over an extended period of time. This type of agreement has a more guaranteed ROI and allows you to reach niche markets. Rather than blasting thousands of followers with a single post and hoping that it ends up on their feed, your content will appear multiple times from multiple sources.
Thoroughly vet your candidates and choose influencers who wholeheartedly align themselves with your mission. If you are using influencer marketing to promote the environmentally friendly features of your startup, don't hire an influencer who posted a "funny" video of them burning plastic in a fire pit last month.

Once you choose an influencer, do not be afraid to clearly communicate your brand's mission and values, then establish parameters within which your influencer should operate. Influencer partnerships are no longer sealed with an email; companies are now turning to

lengthy legal contracts

to ensure brand safety.

If you choose to use such documents, treat them as an opportunity for both sides of the agreement to negotiate a balanced partnership that will not require the influencer to sacrifice their autonomy.  Youtube influencer Rachel Talbott

recently spoke

out about how brands will approach her with the expectation that she will sacrifice her video aesthetics for a promotional image, such as a coupon code displayed on the bottom of the screen throughout the entire video. Just as your brand will have specific quality assurance parameters to establish, your partnered influencer will too to protect their own personal brand.
Create quality content, but don't be a helicopter-mom brand. Influencer marketing works because it is organic, and organic marketing is a rarity these days. To preserve this characteristic, allow the influencer to maintain their creative freedom. Make sure they will accurately display the message you want to communicate and provide them with the product you want to display, but allow them to convey this message in

their

way. If a post is too carefully crafted by the brand, the influencer's loyal followers will immediately be able to tell.
An example of successful creative freedom and brand consistency is the Rachel Mansfield and brekki partnership. Rachel's Instagram page typically looks  like this: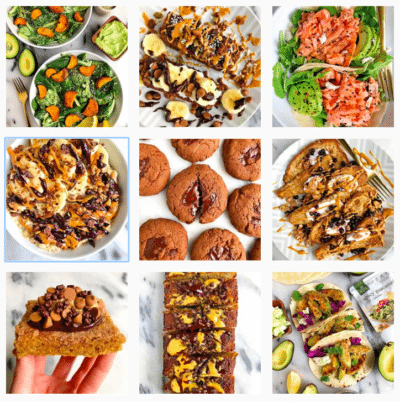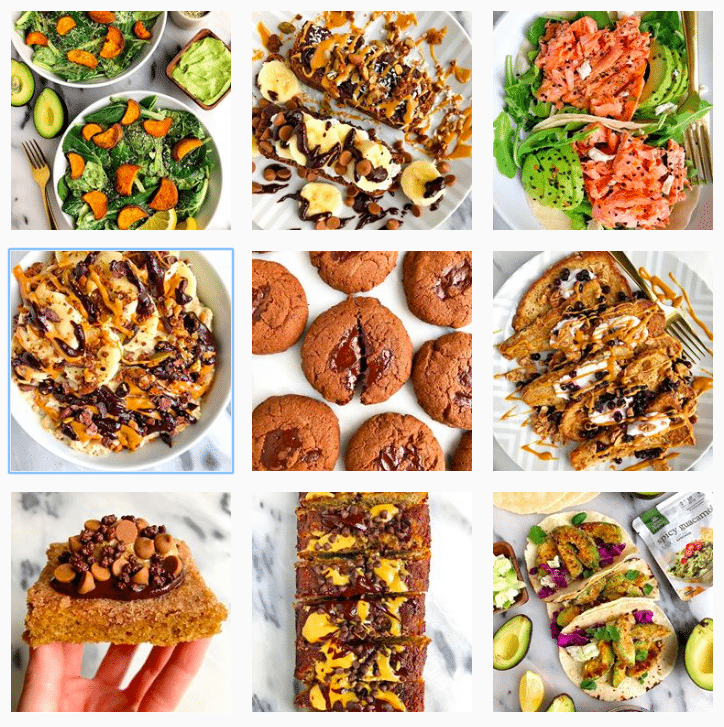 So followers are not caught off guard when they read the caption of the first post in the middle row and find out that it is sponsored content:
Rachel does not sacrifice the aesthetic that has already proven to captivate a 277k follower count, but instead seamlessly integrates the company's product into her own brand to best engage and convert her followers.
3. Measurement
Measurement is never the easiest step of any marketing plan, but this is especially true when it comes to influencer marketing. Because the posted content is owned and operated by the influencers themselves, brands must rely on self-reporting of engagements. Sure, it is easy to check a post and see how many people liked the photo or gave the YouTube video a thumbs up. Whether those engagements indicate that followers are being converted into buyers or users, however, is not as easy to measure. Another measurement challenge lies in the quality of the followers.
A high follower count can appear impressive, but who are the individuals behind the accounts? Recent investigations have revealed that many influencers buy their followers, and these followers are either stolen identity accounts or bots. Frankly, influencer marketing budgets are a waste of money if the influencers' branded content is only reaching purchased, fake followers. Avoiding this issue is an essential first step in improving your influencer measurement methods.
How do you solve these measurement challenges?
Dig into your influencers' backstories a bit: did they start as a small blog that organically gained popularity over time, or did they suspiciously gain 30,000 followers overnight? Find authentic influencers, in the beginning, to avoid measurement issues later down the road.
Identify measurable goals that your campaign is trying to achieve, such as "increase users under the age of 25 by 50%." If these goals are reached, your influencer choice and investment will be proven effective. Goal measurement will indicate whether you should continue with your current influencer marketing plan or shift in a different direction.
Use promo codes specific to the influencer to track how many consumers or users were directed to your product or site from the influencer.
Consider using measurement software like

SimpleReach

that offer innovative video and influencer content marketing measurement tracking tools.
Influencer marketing is the marketing trend of the moment, but that does not mean that it will merely be a fad. When it is done right, influencer marketing can be impactful, organic and provide a high ROI.
Furthermore, through our work with 100's of venture-backed startups over the last several years, we've found influencer marketing combined with content marketing campaigns is a cost-effective tactic for driving inbound leads. Looking for help with scaling your influencer marketing campaign?
Visit BMV's influencer marketing practice today to see if we can support with scaling your growing brands efforts.