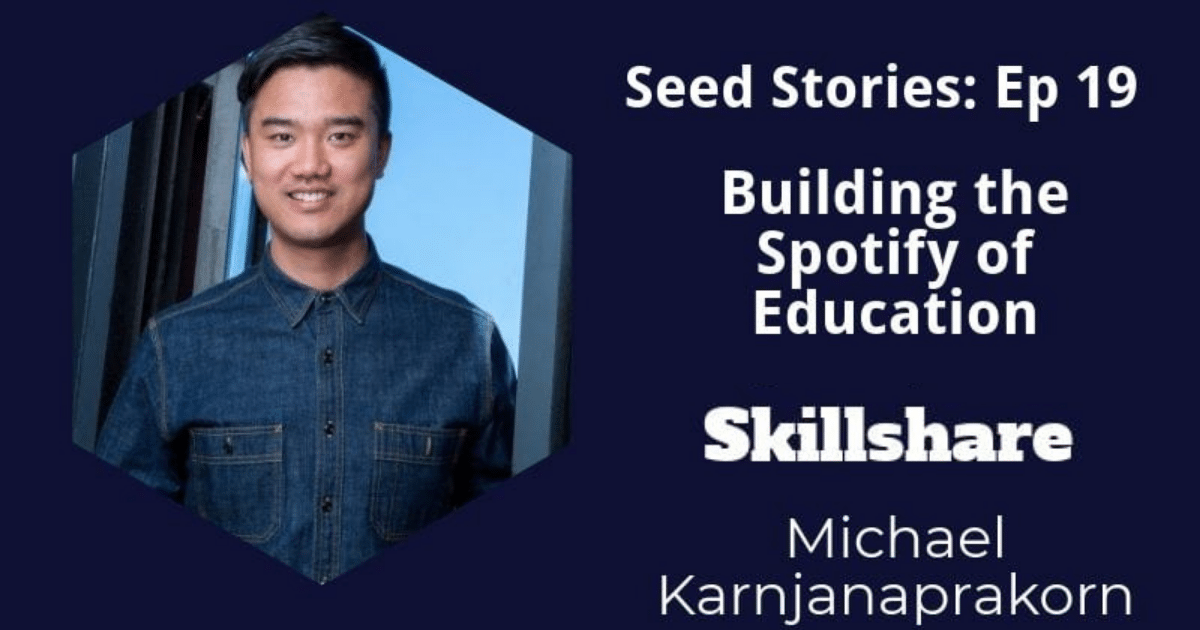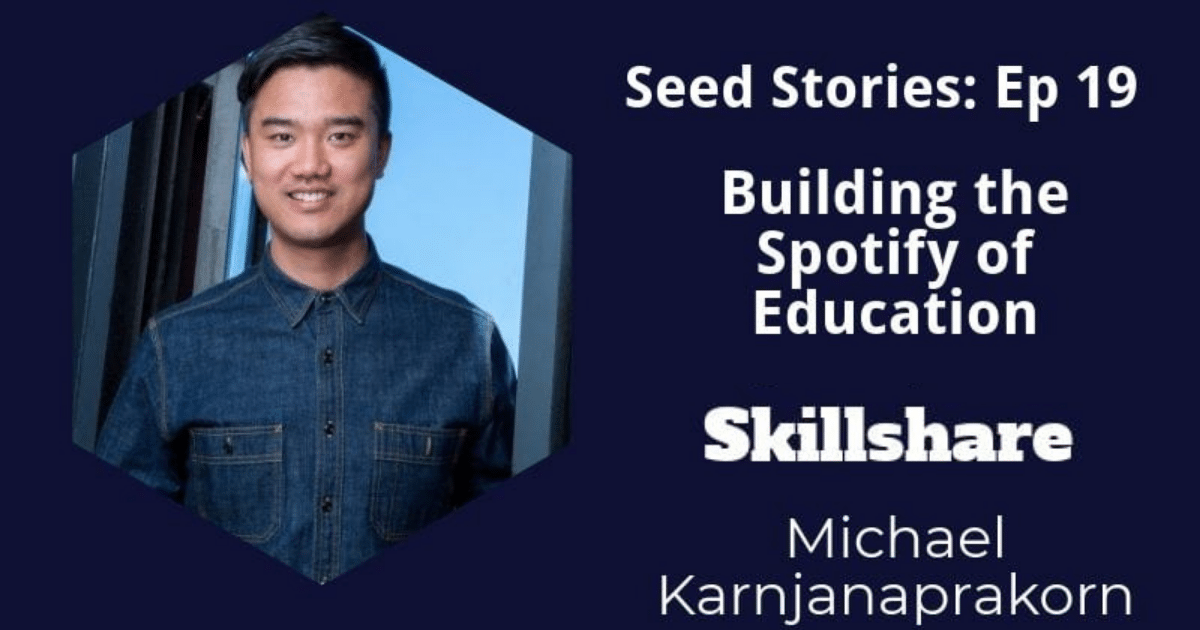 On today's show, we're joined by Michael Karnjanaprakorn (@mikekarnj), who recently moved into the Executive Chairman role at Skillshare where he has served as CEO since founding the company in 2010.
We caught up with Michael last month to hear how Skillshare has moved into the scaling phase over the last twelve months after raising a $12M Series B round in 2016.
In addition to looking at how the company is investing into the product and adding new members to the management team, we take a look at what levers Skillshare has used on the marketing end to help grow the company. We also take a close look at how founders have to shift their job responsibilities almost every 3-6 months as the needs at their startup evolve.
The SeedStories podcast is produced for your enjoyment Beantown Media Ventures and the show notes can be found at beantownmv.com/seedstories. You can listen to us on iTunes and SoundCloud and follow us on Twitter at @beantownmv. And once again, we appreciate your ratings and reviews on iTunes.
Podcast: Play in new window | Download
Subscribe: Apple Podcasts | RSS