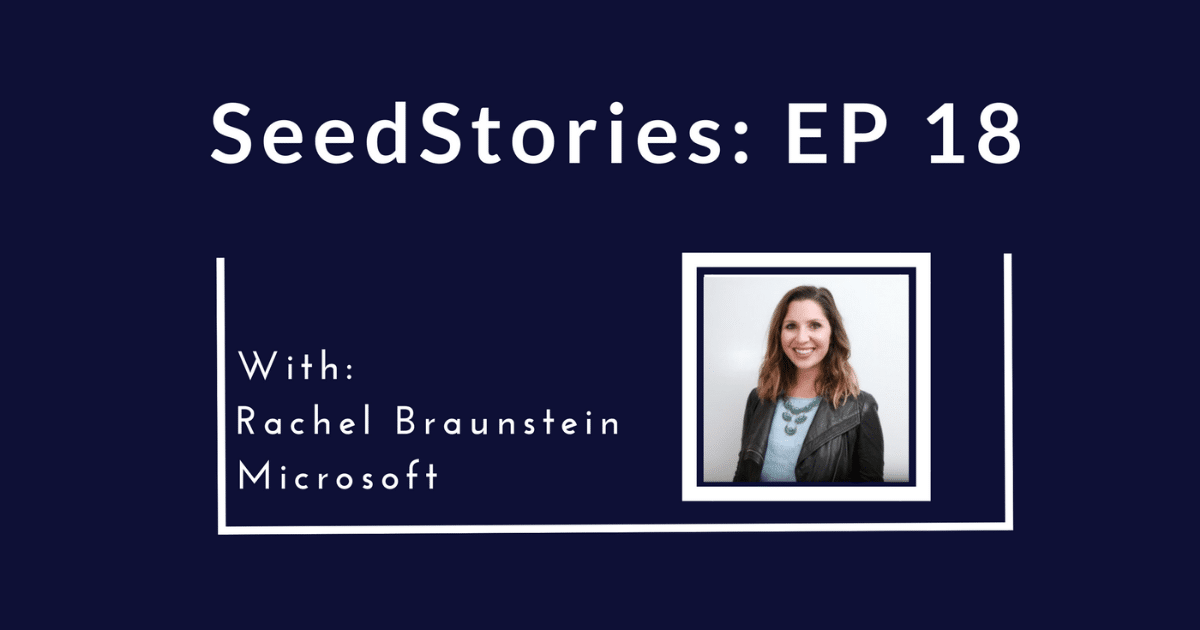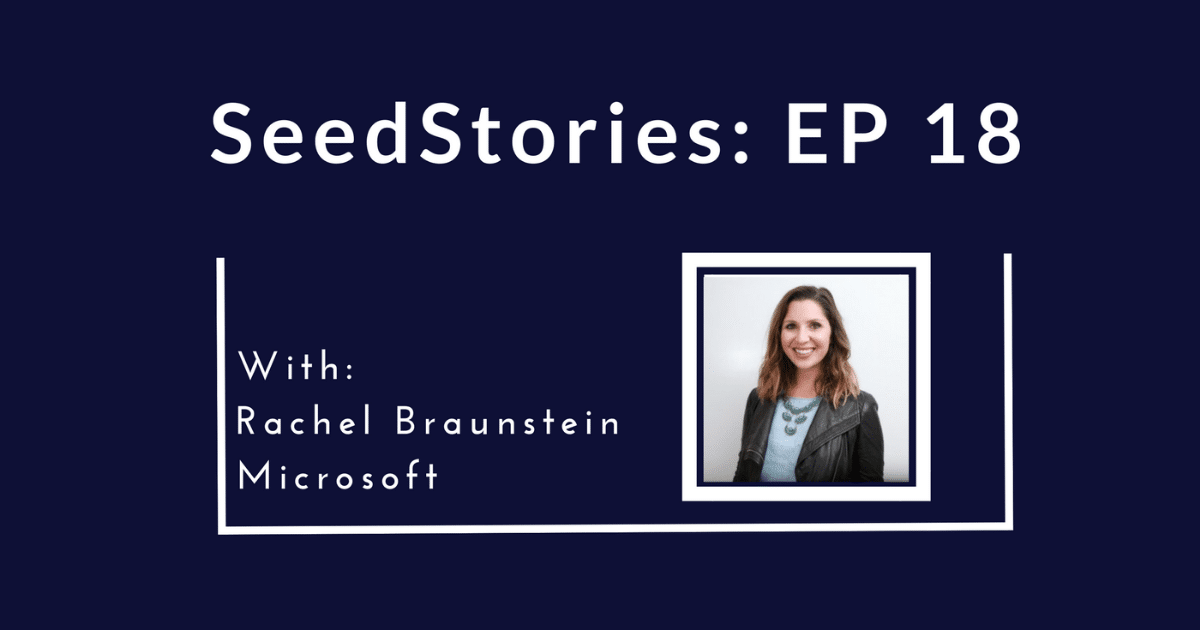 This past summer we got a chance to sit down and chat with Rachel Braunstein (@rkbraunstein), Marketing Manager for Microsoft's Partner Network & the host of the Microsoft Partner Network podcast.
On the heels of Microsoft's annual Ignite conference a few weeks back, we revisit that conversation in the latest episode of the SeedStories Podcast.
With Rachel wearing many hats in her role within the Microsoft Partner Network, we discuss what partner programs within the Redmond giant may be useful for startups, how she has fostered a passionate community of partners and her thoughts on where venture-backed startups should be spending on digital marketing as they start to scale.
We also get into her role as host of the podcast for the partner network and how she went about scaling long-form storytelling from inside the company within this new medium.
The SeedStories podcast is produced for your enjoyment Beantown Media Ventures. You can listen to us on iTunes and SoundCloud, follow us on Twitter @beantownmv.
Podcast: Play in new window | Download
Subscribe: Apple Podcasts | RSS