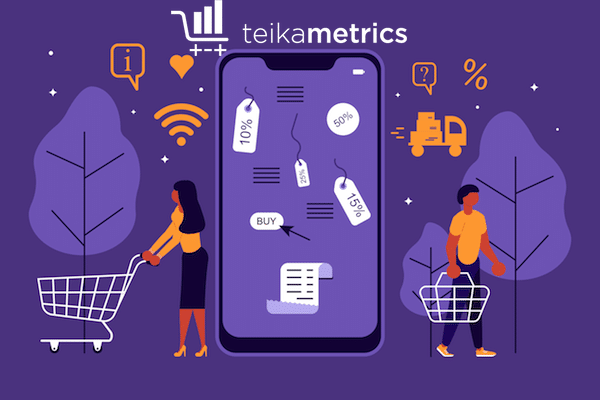 With Amazon Advertising on its way to becoming a $100B market, Teikametrics, a retail optimization platform that has become an early leader in helping brands advertise on Amazon, turned to BMV for the 2018 holiday season to help drive awareness of its product and growing market position.
Campaign:
BMV assisted the Boston-based startup, whose customers account for 1% of all sales on Amazon, with a PR and content marketing program initially focused on bringing the company's latest $10M funding round public through an exclusive feature with TechCrunch.
This effort was followed by an aggressive outreach program aiming to secure mentions of Teikametrics within stories focused on the growing Amazon advertising opportunity for retail brands. In addition, BMV supported Teikametrics with scaling its branded content efforts through the commissioning, analyzing and production of the "Teikametrics 2018: Amazon Advertising & Holiday Shopping Index," which secured brand awareness and product mentions with retail reporters during the holiday shopping period.
Results:
The campaign was successful in eclipsing all goals for the first 90-day days of the campaign — while driving relevant leads and partnership opportunities inbound to Teikametrics.
In less than 90 days BMV illustrated the nimbleness of the agency's approach by strategizing and executing a campaign that secured more than 16 original media stories in outlets with a

 combined 80M visitors and an estimated story readership of 175K.

Specifically, BMV secured coverage with key business, advertising and retail publications including TechCrunch, CNBC, Business Insider, TheStreet, EcommerceBytes, MarTech Today and Digiday.