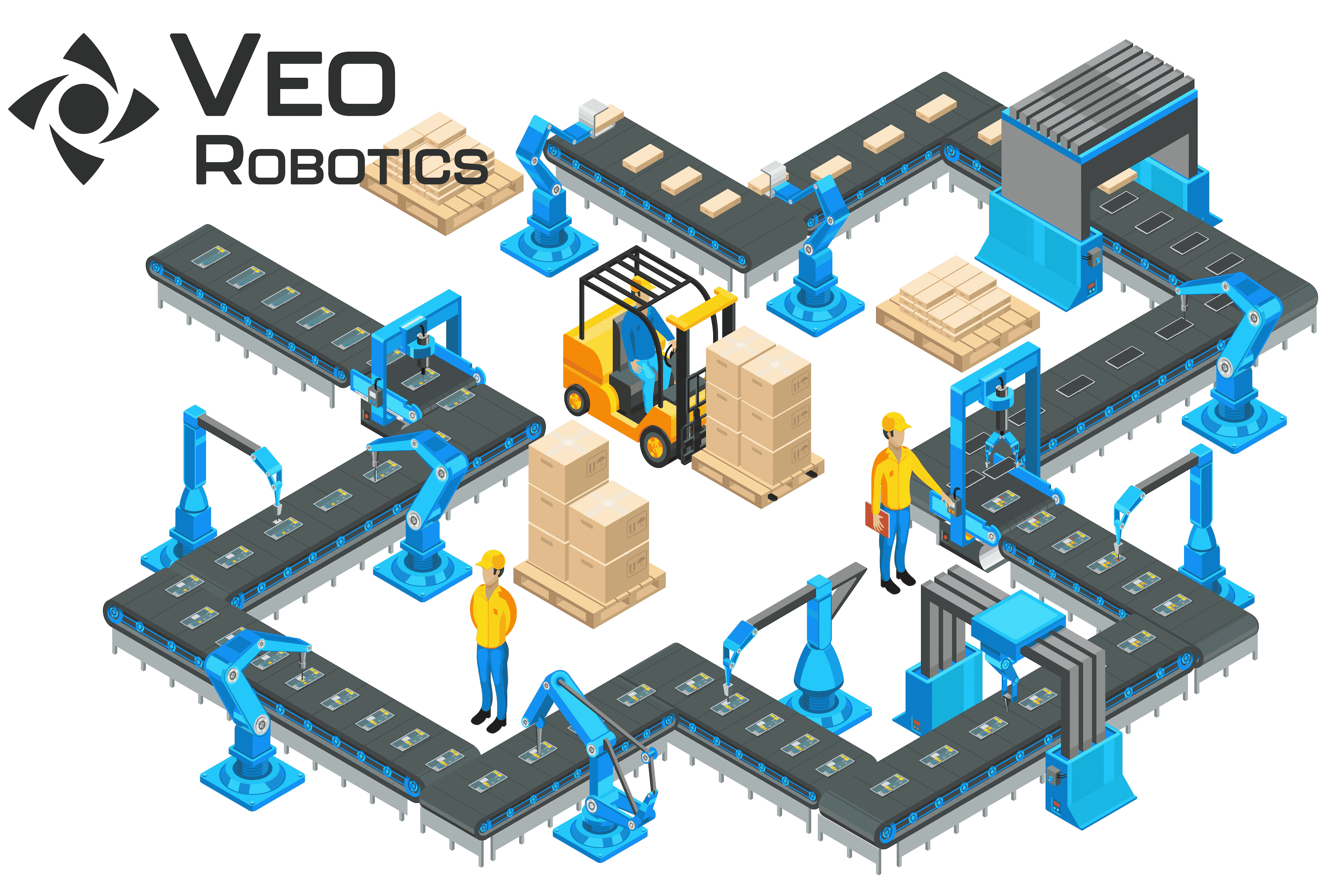 Veo Robotics, which has raised $28M in funding from investors including GV (formerly Google Ventures), provides enhanced computer vision-powered sensing and intelligence to four of the biggest robot companies in the world to enable safer and more productive manufacturing facilities. It came to BMV in 2022, looking to scale its PR and content marketing efforts to drive more awareness and qualified leads within the manufacturing sector.
Campaign: BMV supported the Boston-area-based startup with strategizing and executing ongoing communications efforts for a series of announcements in 2022, including new integration partnerships, appearances at major industry shows, and market recognition. In addition, to drive broader market awareness and data-based content for prospects, BMV supported the production, publishing, and promotion of Veo Robotics' 2022 Manufacturing Automation Outlook. The BMV team also supported executive speaking and social media programs. 
Results:
BMV strategized and rolled out Veo's integration partnership with Gray Solutions to bring 3D safeguarding to collaborative human-robot palletizing for CPG manufacturers. The partnership was covered broadly within the manufacturing and robotics sector on media outlets such as: The Robot Report, Robotics & Innovation, Robotics & Automation News, and AutomationWorld.
The BMV team supporting Veo strategized communications for Veo around its demo at Automate as the largest robotics and automation show in North America returned after a two-year pandemic absence. It supported Veo in demonstrating its latest innovations with 3D speed and separation monitoring for human-robot collaboration and secured briefings and coverage with Engineering.com and Robotics 24/7.
It also produced and secured coverage of

Veo Robotics' 2022 Manufacturing Automation Outlook

with influential publications covering the robotics and manufacturing sector, including FreightWaves and ZDNet.