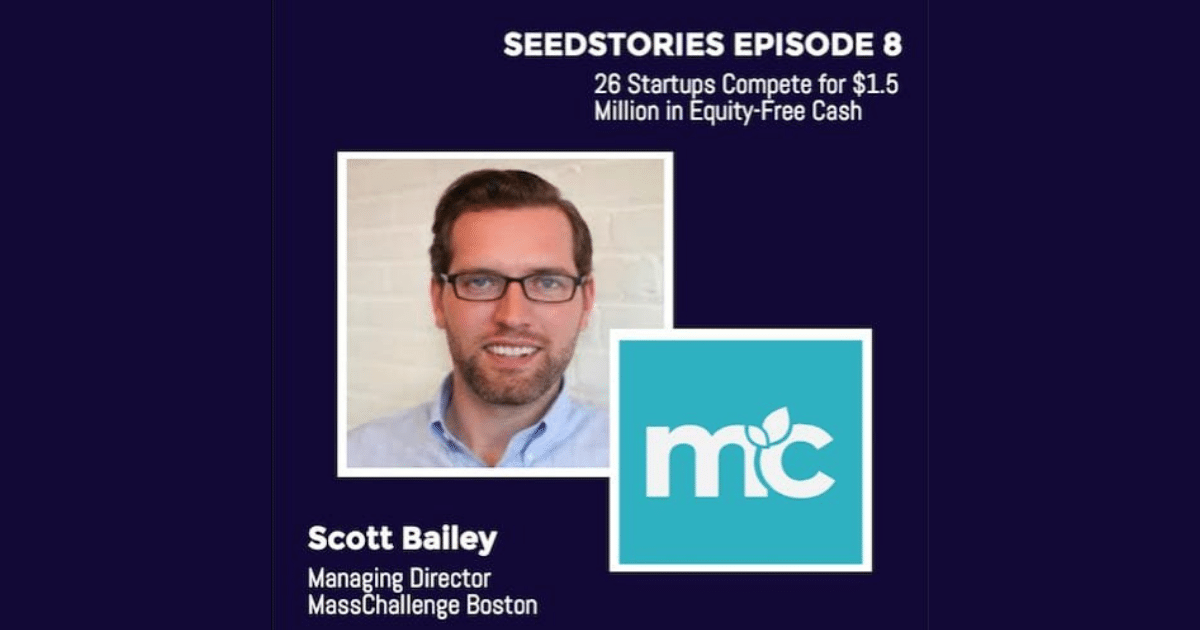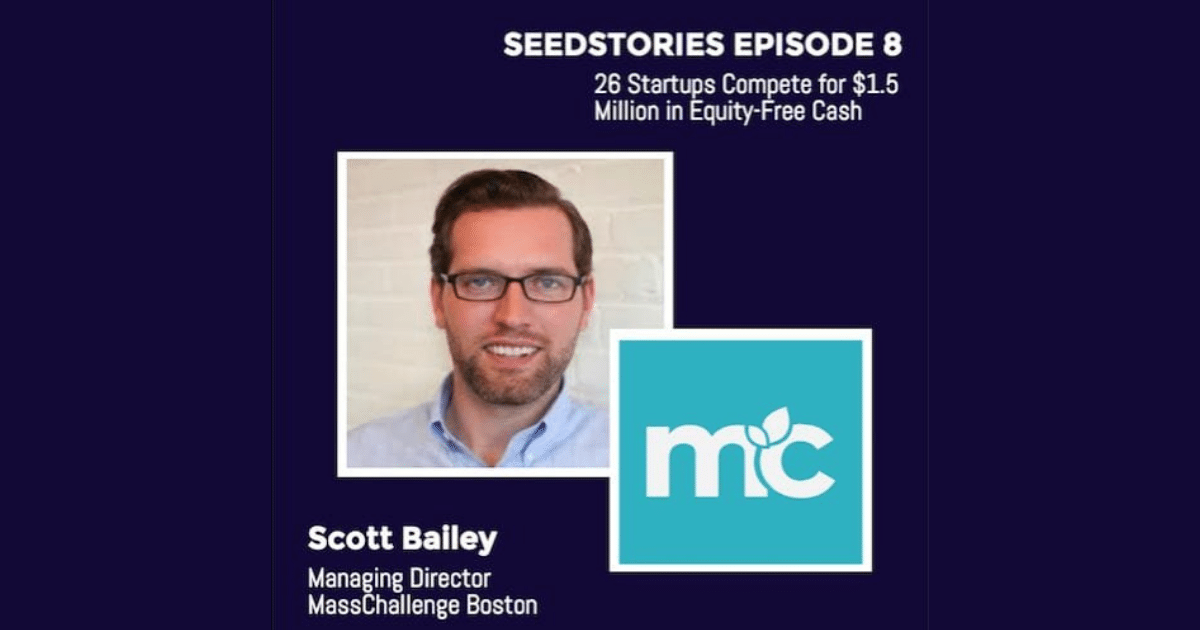 On the latest SeedStories podcast, we sat down with Scott Bailey, Managing Director of MassChallenge's flagship program in Boston.
In his role, Scott oversees the much heralded Boston competition & accelerator. Scott has served as a key member of the MassChallenge team since its early days in 2010. Most recently, he held the position of Senior Director of Partnerships, raising $4M+ of cash and $10M+ of in-kind sponsorships in 2014 to support the organization.
In addition, Scott has worked closely with MassChallenge founders, cultivating a vast network of supporters that are committed to the organization and its startups.
MassChallenge recently announced the 26 startups that will compete for $1.5M in equity free cash this November. In our conversation, we dive into the finalists, trends among the group, and much more, including:
How MassChallenge got from 128 to 26 finalists and the judgment criteria they use that focuses on impact and potential
Of the top 26 chosen, 35 percent are women-founded, and they represent a broad range of industries, including high-tech, healthcare, and social impact.
As an accelerator that does not take equity from the companies in its programs, how MassChallenge is different from other accelerator programs like TechStars and Y Combinator. 
How MassChallenge works with the city of Boston, other municipalities and corporate sponsors.
The 2016 MassChallenge Awards that take place on  Nov. 2 at Boston Convention & Exhibition Center and will determine the final winners. 
Enjoy!
Podcast: Play in new window | Download
Subscribe: Apple Podcasts | RSS