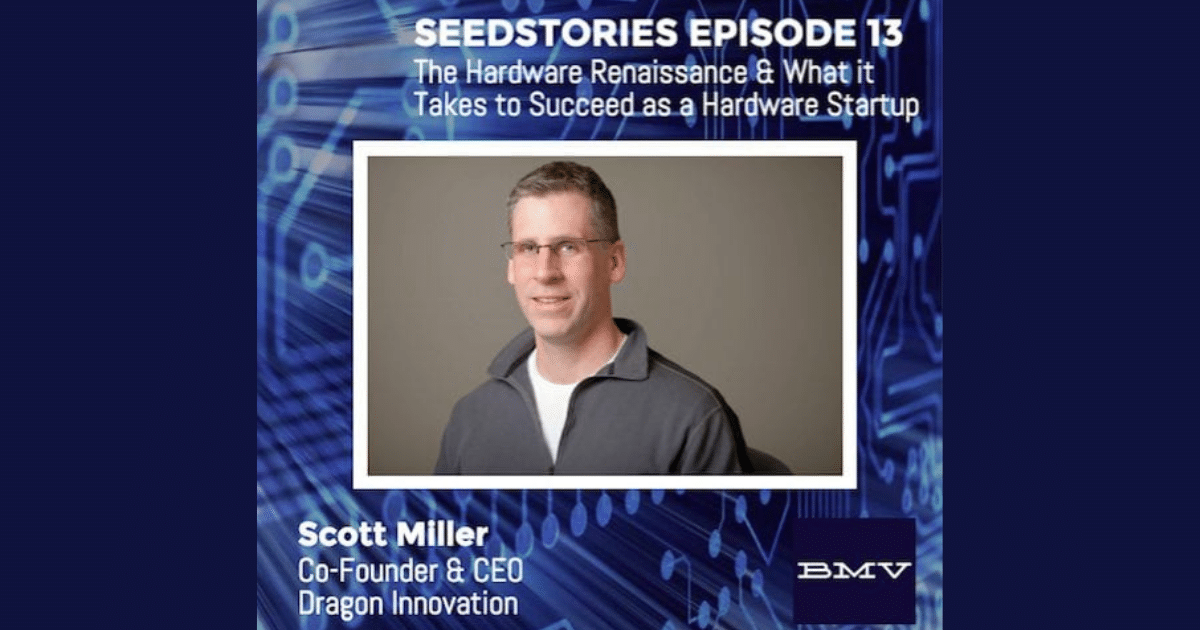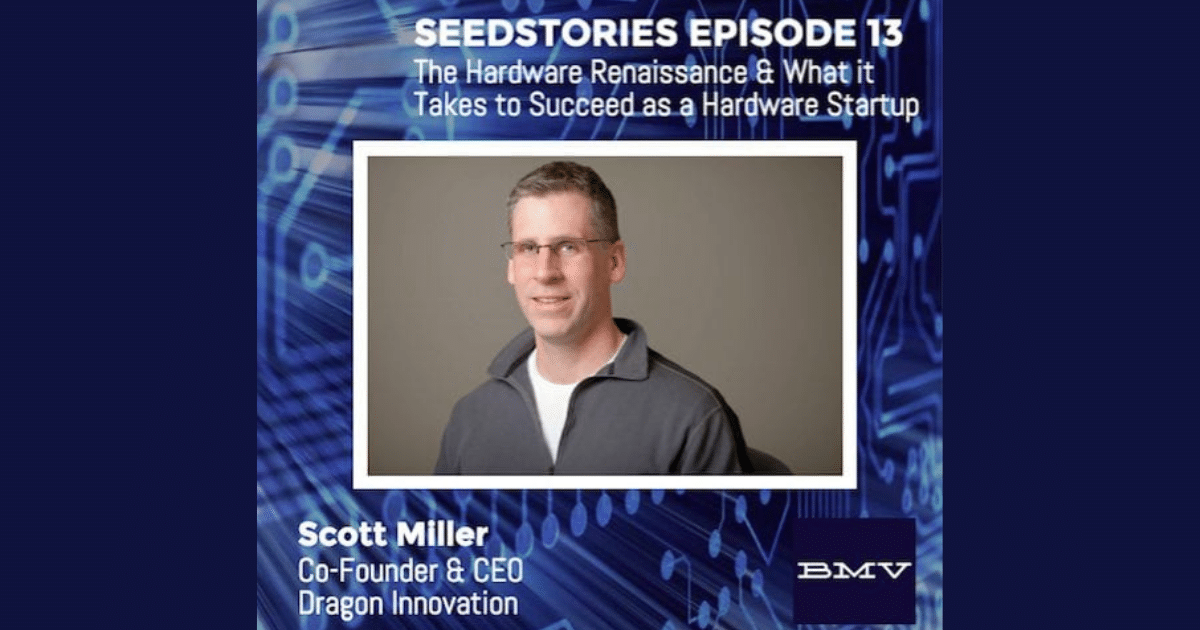 On the latest SeedStories Podcast we're joined by Scott Miller, the Co-founder and CEO of Dragon Innovation (@dragoninnovate), the end-to-end service and software provider to hardware startups and projects. Prior to founding Dragon Innovation, Scott worked on life-size robotic dinosaurs for Disney and robotic baby dolls at Hasbro, and the Roomba at iRobot.
Through his work at Dragon Innovation and investments as a special partner at Bolt, Scott has helped hundreds of hardware startups from DFM to factory selection, through project management and sustaining engineering.
Our discussion takes a look at renaissance for hardware startups and 'maker' companies in the U.S. and how easier prototyping, the growth of shared resources and 3D printing are driving that renaissance, and record investment.
As @Chris_Quintero of Bolt recently noted "Contrary to the broader slowdown in venture funding, hardware companies continue to raise cash. In the first half of 2016, we saw $1.7B invested across 120 deals- more dollars raised than any other 6 month period in a decade."
We also take a closer look at the reasons building a hardware startup is hard, how Dragon Innovation is looking to make it easier, and Scott's tips for hardware startups that are looking to get off the ground.
Finally, we hone in on what Scott is up to at Dragon Innovation and how they are utilizing the funding they received from Amazon and its Alexa fund, which is investing in voice-recognition integrated products.
Enjoy!
Podcast: Play in new window | Download
Subscribe: Apple Podcasts | RSS