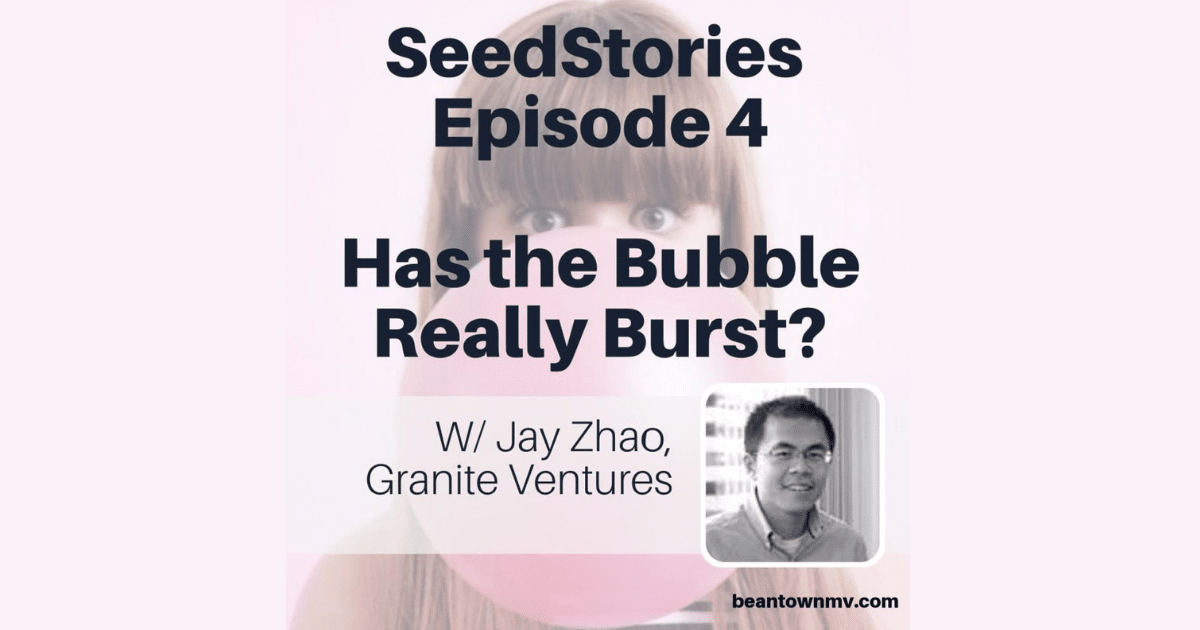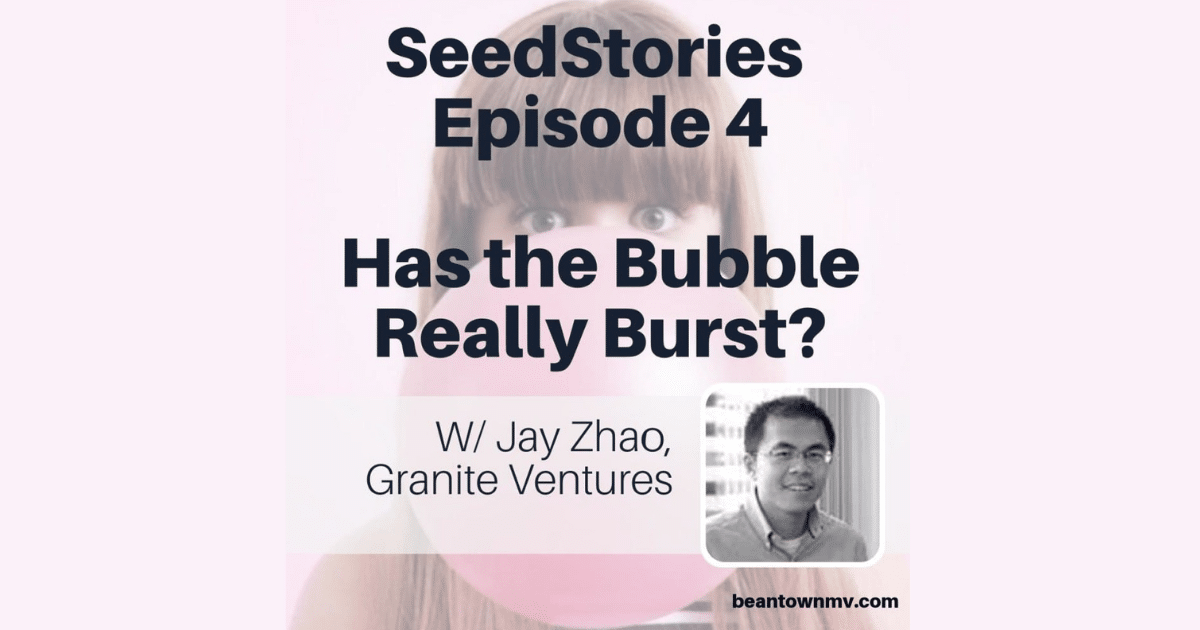 We recently had the chance to sit down and chat with Jay Zhao (@jzhaos), a Principal and early-stage investor at Granite Ventures.
Jay actively works with Motiv, Airpair, Blockcypher, and KindlyCare as part of Granite's portfolio. In addition to helping with fundraising, he assists these companies with recruiting, strategy and partnership development. He is also involved with HireVue, Smule,Workboard, and Sense.
Jay Zhao's current investment interests include Digital Health, Marketplaces, Consumerization of Enterprise Software, IoT and Decentralized Applications. Prior to joining Granite Ventures, he was a Venture Partner at Health Nest, a seed fund accelerator that focuses on investing in and supporting consumer mobile startups in digital health. Jay helped construct the program and led the first batch of investments.
Our wide-ranging conversation touches on:
If the 

bubble is bursting

for tech investments.
Is the

classic series A round returning

, and how startup founders should navigate fundraising between seed and series A today.

How founders are struggling to close the gap between the metrics they believe will warrant series A funding and the metrics VC's behind series A rounds are looking for.

His tips for founders trying to ensure they've found the right product-market fit.

The difference in money for equity versus convertible notes and what fundraising is better for a startup's long-term future.

His thoughts on dirty term sheets and

Bill Gurley's recent piece

on them.
Are chatbots like Locent the next big thing for digital health.

How Motiv and KindlyCare are planning to disrupt the digital health space. 

His one tip for entrepreneurs just getting started with a business today.
Podcast: Play in new window | Download
Subscribe: Apple Podcasts | RSS