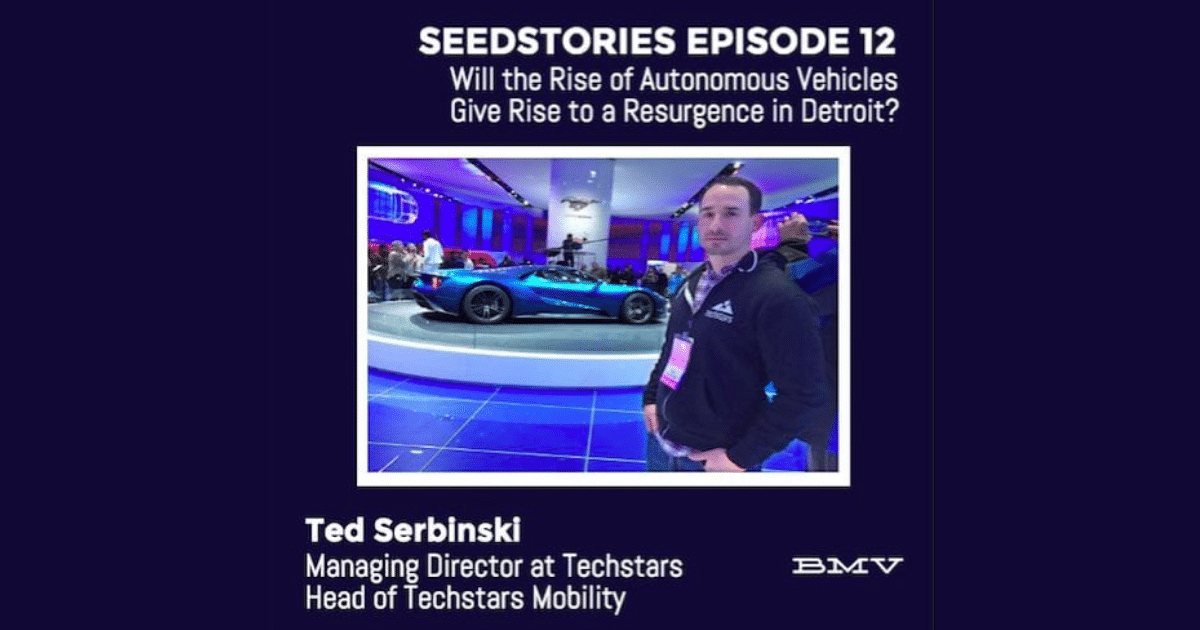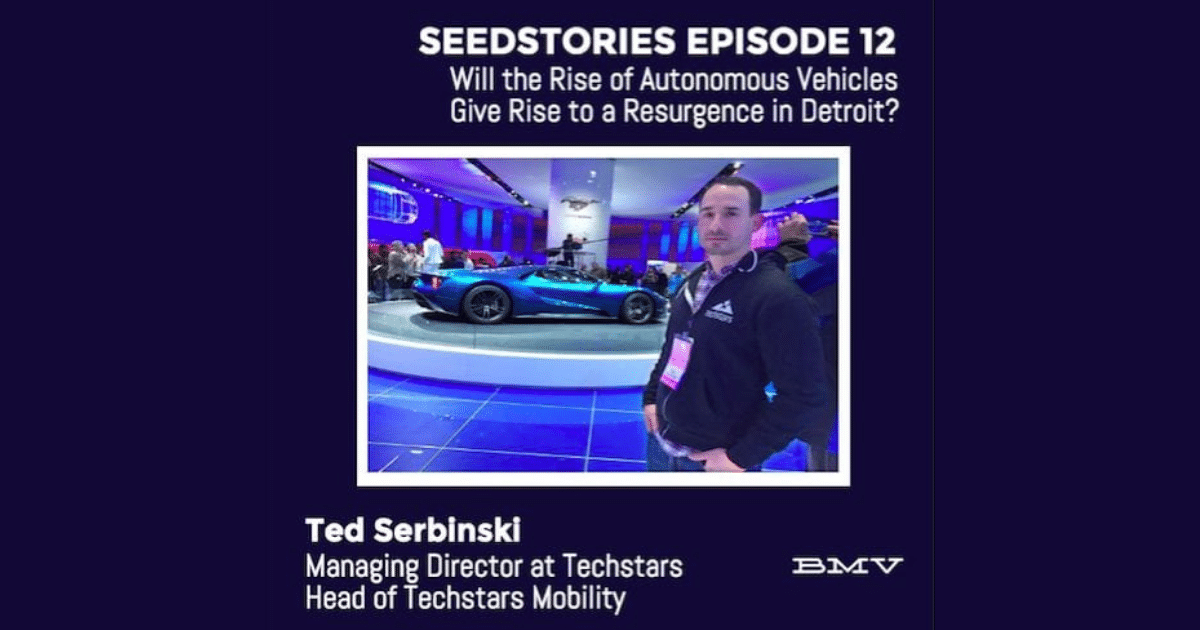 On the latest SeedStories Podcast we sit down with Ted Serbinski (@tedserbinski), the Managing Director of TechStars Mobility. TechStars Mobility, which is based in Detroit, is the first startup accelerator program focused on next-generation mobility technologies.
Previously, Ted was a Partner and founding team member of Detroit Venture Partners, a $55M seed-stage fund that has invested in 25 companies. Ted also serves as the Chairman of the Techweek Detroit Executive Advisory Board and is a board member for the Michigan Venture Capital Association.
We discuss the rapid rise of autonomous and self-driving technology, as well as the new platform it's creating for technology startups to build products on. In addition, we look closer at startups that Ted is assisting with growth in Detroit such as Spatial, DriveSpotter, Mapbox, and Polysync.
We also explore how to create better integration between automakers in Detroit and software companies in Silicon Valley, and how this new push into autonomous driving can drive Detroit's rebirth.
Enjoy!
Podcast: Play in new window | Download
Subscribe: Apple Podcasts | RSS