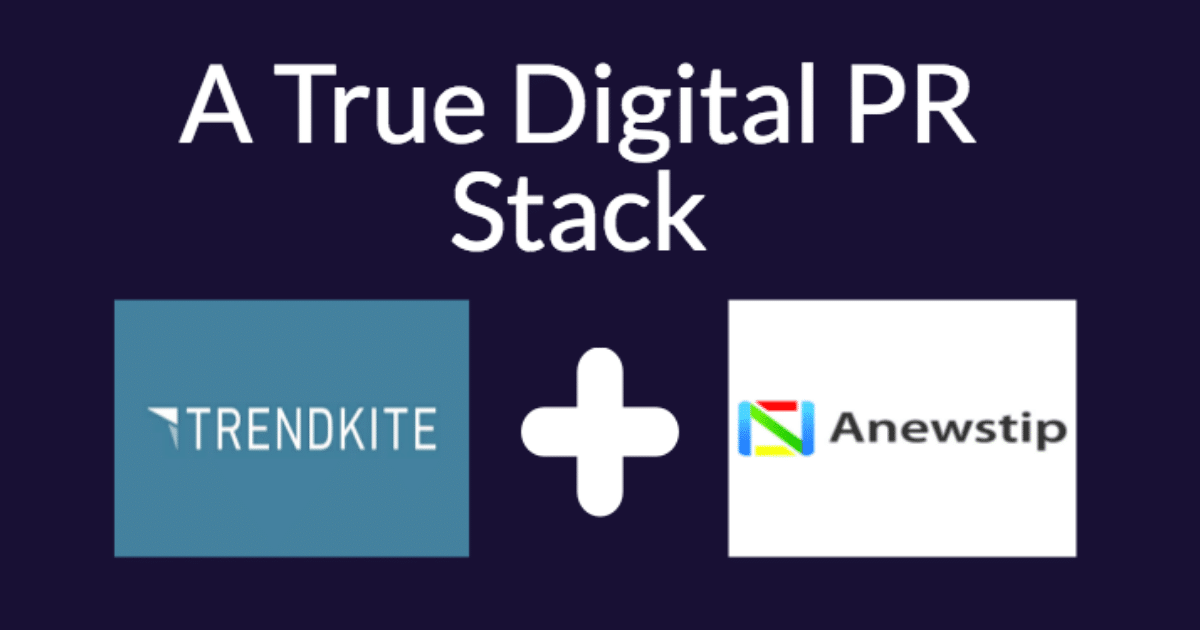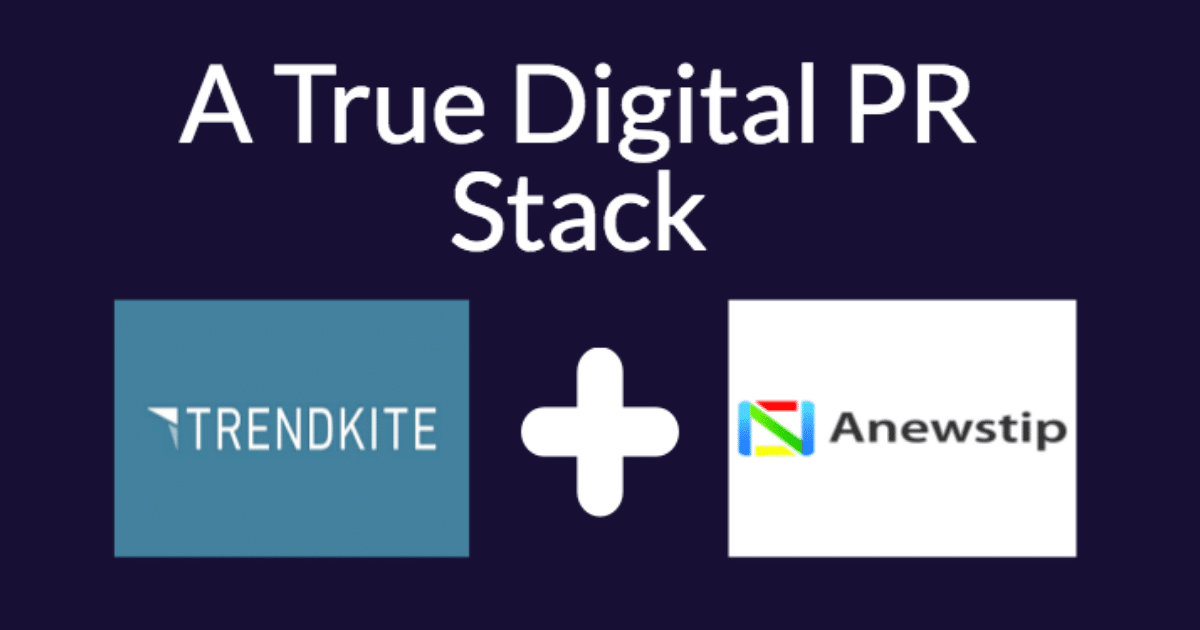 We're often asked by startups and high-growth small business owners what an ideal marketing stack looks like today for digital marketing. That can take many forms, often with services like HubSpot and ActiveCampaign rounding out different stacks.
But if you hone in a little closer on PR and media relations – what does an ideal digital PR stack look like today? The topic is timely for not only startups and small businesses, but also larger enterprises that are trying to move away from legacy solutions, which are often very costly, difficult to use and do not provide the social data needed to improve campaigns and prove the business impact of PR today.
Measurement, Monitoring & Benchmarking
Monitoring and tracking coverage across multiple media channels and among many influencers can make it very difficult to hone in on the articles, mentions, and social metrics that matter.
The best in class PR software solutions help to show your true ROI and uncover hidden opportunities by showing which articles and publications are driving people to your website. They also show you what happens when you get included within a story and if readers take action off of this coverage. This helps PR professionals report the same metrics that executives have come to expect from their marketing and sales teams — and the full marketing stack.
For all of these reasons, we often advise on using TrendKite for companies that are looking to allocate money and resources to measurement, monitoring and benchmarking. TrendKite enables companies to do this research and comparing side-by-side in a single dashboard. Furthermore, the entire process is automated so it often takes less than a few minutes to get the data you're looking for. Pricing often varies, but we've been able to obtain licenses for our partners that can range from $2K – $3K.
Targeting, Planning & Engaging
As great as TrendKite is, however, it lacks the media database features that you often see in an end-to-end legacy stack like Meltwater or Cision. How do you address this need for researching and targeting journalists and influencers? For partner companies in our portfolio, we've turned to Anewstip.
Besides taking a social-first approach versus many legacy media databases, Anewstip is significantly less expensive than other databases on the market ($99/Mo). Compare that with platforms that lock you in for a full year and charge you thousands of dollars. You can actually get the pro package (we're an Anewstip partner) that includes all of the Anewstip features by only signing up for 3-months.
This gives many of our portfolio companies access to an analysis of the most socially influential 600,000 journalists and influencers across the globe. For researching potential targets for amplifying your brand stories, Anewstip is the only platform that lets you keyword search through all of the real-time and historical tweets from media and influencers — all the way back to the very first tweet posted.
In fact, more than 5,000 companies — including companies such as Evernote, KPMG, Bloomberg and Path – are using Anewstip to monitor relevant tweets and news articles from global journalists and influencers. Every day, these companies are building media lists, reaching out with relevant messages based on recent social content, and most importantly, creating mutually beneficial engagements and partnerships that enable their success.
These companies are also figuring out how to measure and scale their engagement with journalists and influencers. Email automation and tracking with Anewstip lets you keep influencer prospects engaged and ensures you never miss the right time to follow up with journalists. In addition, Anwewstip can supplement some monitoring from TrendKite. Google news alerts not cutting it? Engage with influencers at just the right time! Not only can you do real-time searches for who's tweeting about topics of interest to your company, but you can also easily add journalists and influencers to lists from email alerts to make your outreach more successful. Email not your thing? Track influencer scores of those you should target on the fly.
Reporting
Using TrendKite and Anewstip together can help ensure that you're maximizing your PR campaigns and reporting back the right numbers internally.
With TrendKite, generating beautiful, interactive PR reports for actionable media analysis has been reduced to a single click. Share as an interactive report or export to PDF.
There's no need to maintain spreadsheets of mentions, create Excel charts and graphs, or format PowerPoint slides. Eliminate hours of manual work with single-click media analysis reports. Simply click "Create Report" to have the metrics on your PR dashboard instantly packaged into a beautiful, interactive report.
This makes it easy to report on quarterly brand coverage, product launches, content marketing and much more! Together the two cloud-based platforms have you covered from researching to reporting!