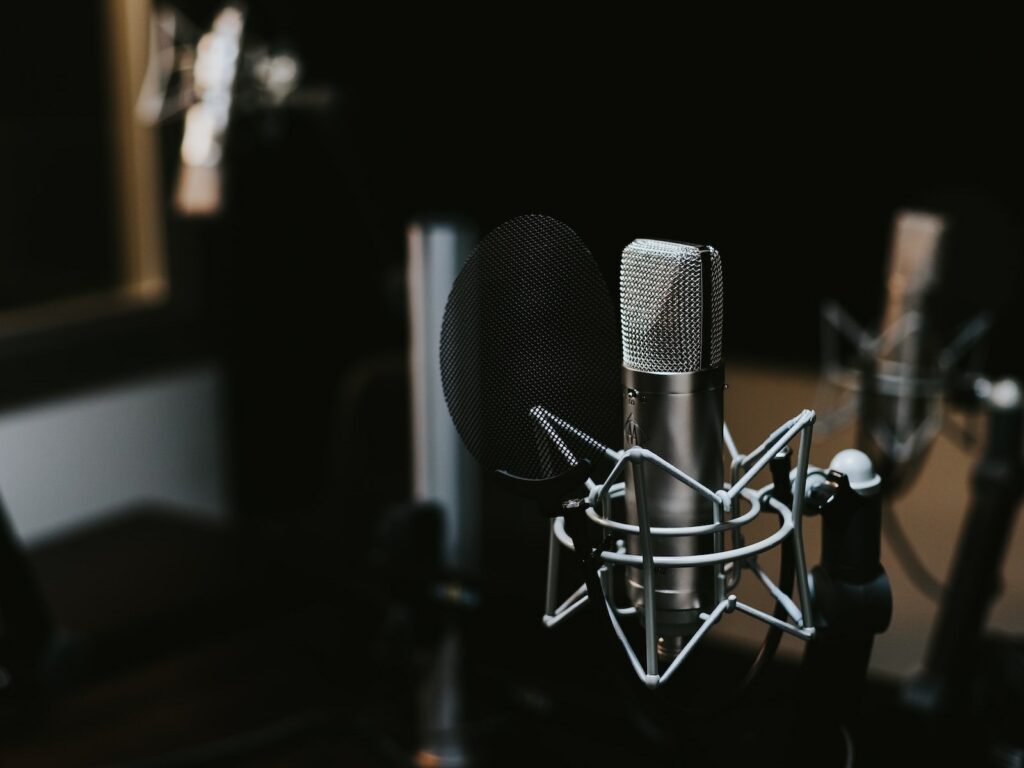 For many of us, when we hear the term "audio" our minds immediately revert to music. But while music is one of the longest-lasting audio experiences, the word is subconsciously starting to signal a different medium – podcasts.
It's no secret that podcasts have been on the rise. Podcasting has quickly become one of the most interactive mediums for hosts, guests, and listeners. In fact, according to a 2018 Podcast Trends Report, 51% of the U.S. population had listened to a podcast even as of four-plus years ago. Since then, these numbers have only heightened. And, even with a bit of a podcasting reset during the pandemic and questions about the future of monetization, podcasting is still set to become a $4B market by 2024.
Given that size and scope, podcasting is becoming an influential marketing tool for businesses of all sizes. Having company leaders interviewed or as regular guests on podcasts, or even starting their podcasts, accelerates companies in reaching targeted audiences, enables them to drive more conversions, and helps brands establish dominance in their given industry. 
Although a lot of attention is often on large podcasts such as the Joe Rogan Experience or Office Ladies, it's more likely you'll be targeting the longtail of podcasts in pitching your startup's founder or CEO as a guest for your marketing or thought leadership programs. 
As you search through the longtail of relevant podcasts to your startup, listeners are often counted in thousands or even hundreds versus millions. But that shouldn't sway you away from targeting podcasts. It's important that marketing teams understand that podcasts aren't just about reach – it's about getting leaders on the shows that target their desired audience with intention, which can lead to influence and action. 
But, before we get into how startup marketing teams can achieve marketing and communications goals by targeting podcasts, let's first explore why podcasts are now embedded into marketing and PR programs as the medium continues on an exponential climb. 
Why Podcasts Should Be Added to Your PR Program 
According to Judd and Mackenzie of lady-brains, "podcasts are such an important channel for brands to consider when they are thinking about their PR strategy. They are a channel that can really connect with the consumer. They are the most amazing way to connect with the audience, connect with the consumer, and get buy-in." 
Today, several podcasts of all sizes and scopes exist across all industries. The smaller-scaled ones show how marketers can further attract the right audience and get in front of the audience their company needs to get in front of. Our agency's PR campaign for startups have even helped many startup brands launch their podcasts to go direct to their audiences. 
By demonstrating their expertise to the right audience, startup leaders can also grow their personal brand. Before your CEO shares their thoughts at a conference, getting them on a podcast can strengthen their skills in expressing their thoughts and help them hone in on where they can be more precise or more direct with their messages. These mediums also help founders get used to the exposure and practice their speaking delivery. 
Furthermore, as we all lead busy lives, podcasts allow marketing teams to capitalize on the message or story they're putting out quickly. Because podcasts can be accessed at the listener's convenience, they are a great way to offer your CEOs or C-suite level the exposure they need to drive more success in front of a fully engaged audience. Simply put, listeners just have to pop in their earbuds, and they are active listeners of your thoughts.
Pitching Podcasts: How to Break Through the Noise 
According to Muck Rack's year-end State of Podcasting 2022 report, 81% of podcasts feature guests sometimes or often. But, for startups, finding the right podcast is significant. As it's not just about getting leaders on air, how marketing teams go about finding the best podcast for their given client/company, and strategizing how to target that podcast is critical to the outcome's success. 
Let's say you're working on landing the CEO of a climate tech startup, which focuses on solar energy, on podcasts. Indeed there are various solar-centric podcasts in the landscape today, but marketers should consider what new knowledge they are bringing to the table. Some solar-specific podcasts might go too far down the rabbit hole of solar-specific, where the founder would really struggle to bring something entirely new for the table. And worse yet, they might just be talking about something to the same audience they've already hit across the head numerous times on other channels. 
But in this example, there might be crossover podcast themes such as energy savings or home improvement, where your startup CEO could stand out as a solar expert and reach a targeted new audience. Not only does this broaden their list of potential opportunities, but it influences teams to see which audiences are right for their message and how it can be applied to the different mediums. 
Like all other forms of outreach, podcast pitching should be personalized to the host and podcast itself. Regular hosts aren't just looking for anybody; these individuals want thought leaders on their episodes. Not only does this further drive traffic to the guest's company and podcast alike, it simultaneously strengthens the platform as a medium that brings unique perspectives to the space – something CEOs, CTOs, and all executives are striving for now and can benefit from being a part of. 
Podcasters want marketers to review their website and content and their social media presence and listen to multiple episodes before pitching. That's why when pitching podcasts, it's imperative for marketers to strategize their outreach before making moves. 
To break it down, here's how marketing and PR teams can work to secure podcast opportunities:
While podcasts may not be everyone's top medium of choice, their growing popularity and the promise of their impact should motivate future PR and marketing efforts. As many of us work to elevate the reputation of brands and CEOs alike, consider the right podcast your client fits the mark for and which podcast your client can bring new thought leadership tactics to the space before others do.