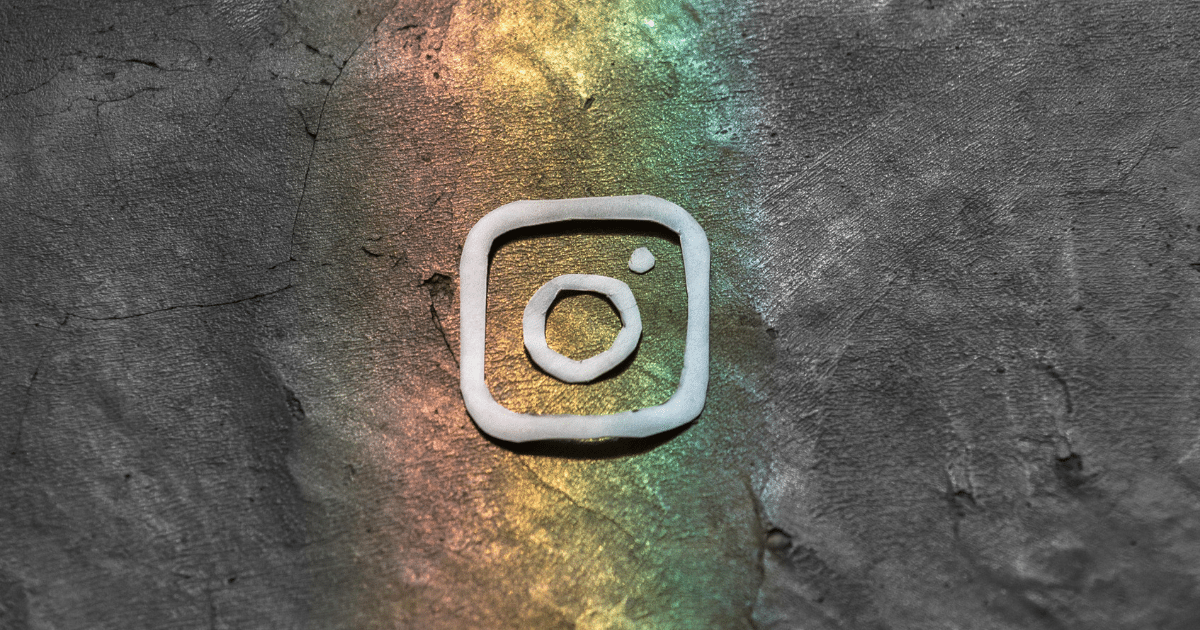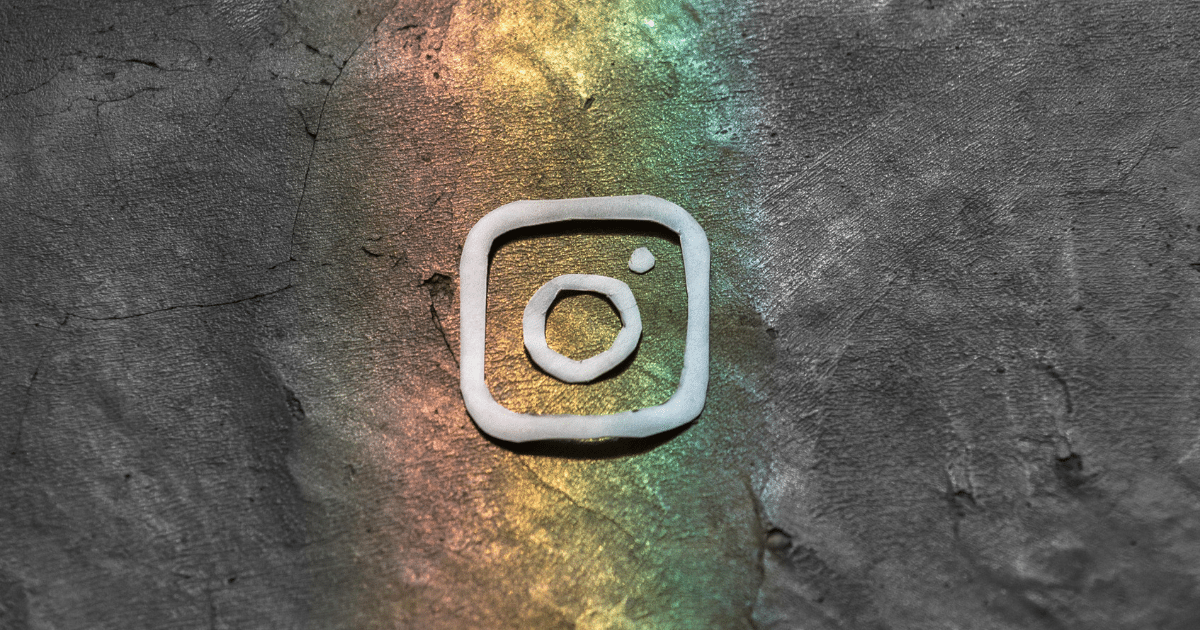 With 1 billion active monthly users and 500 million daily users, Instagram has become a social media platform that can't be ignored. 
In fact, with one in three internet users across the world being Instagram users today, the platform has arguably become the most influential social network on the planet.
With the mobile web increasingly moving towards visual influence, Instagram also presents the ideal environment to elevate your business by growing your audience. 
But Instagram can be daunting; there seem to be unspoken rules and strategies to become a force to be reckoned with through posting pictures.
Here are some helpful tips to take your startup's PR and social engagement to the next level on Instagram.
Pick The Picture-Perfect Photo
When starting an Instagram for your business, you are committing to making sure every photo you post fits into the brand image you want to construct. Though it may seem intuitive, it is always a good idea to take a step back and consider if the photo is a good fit for your brand.
First, you need to determine what sort of content you want to share on your Instagram. There are several different directions you can go in but fully commit to the strategy you choose. 
One way to do this is to have a defining color scheme present throughout all your posts. 60% of the top Instagram brands consistently use the same filter, giving all their photos the same unifying touch. If you create a theme and stick to it, consumers will automatically associate that with your brand and make your posts more recognizable. 
Online store, Oh Happy Day Party Store, uses bright and fun colors in every picture to tie together their feed into a cheery, pastel slew of images that showcase their products.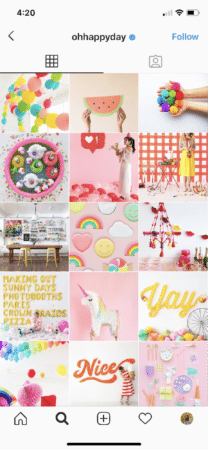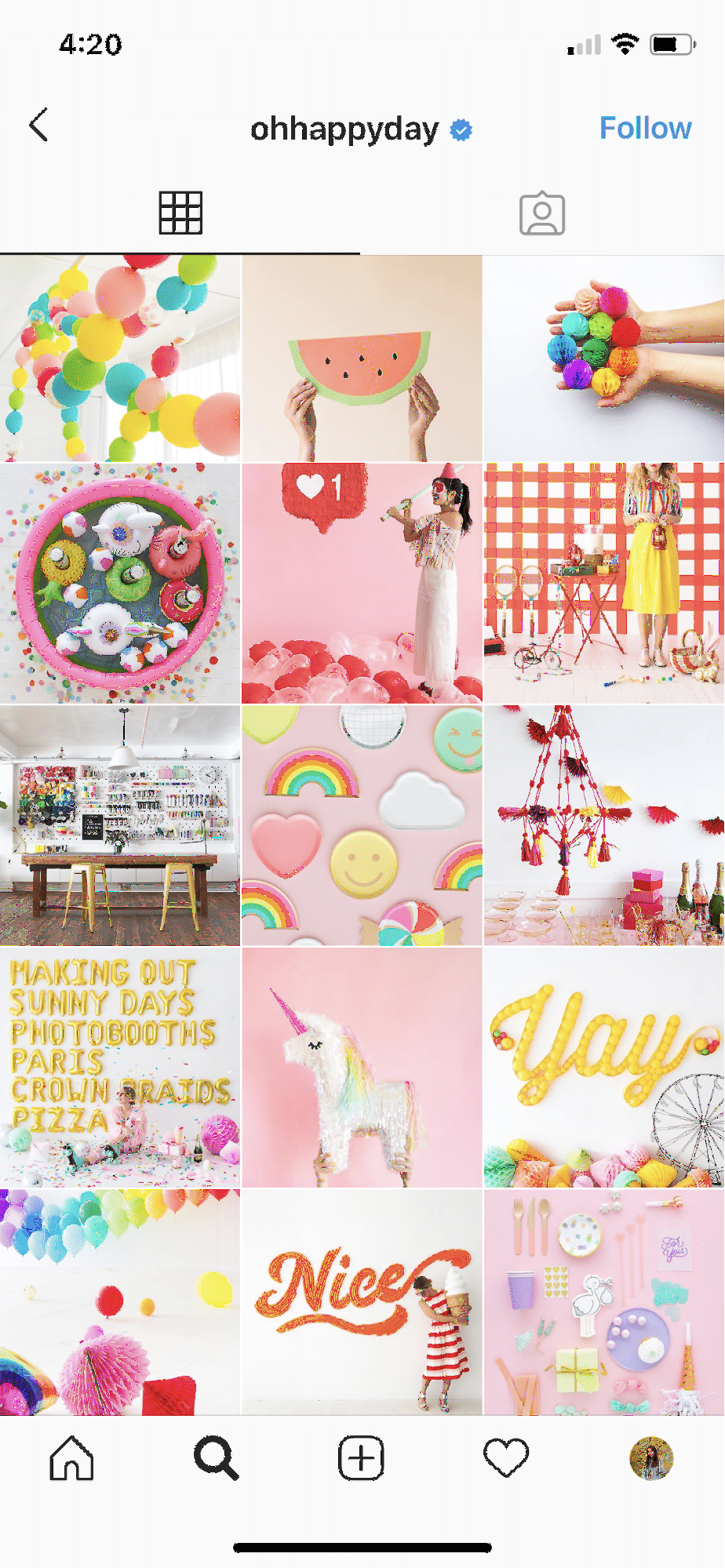 Have these colors in your brand standards, including your primary colors and accent colors, to hold yourself accountable for being consistent.
If the #aestheticlife isn't for you, Instagram pictures could also be a portfolio of your company's culture and people to humanize your brand. Social media scheduling platform, Hootsuite, uses this technique by posting behind-the-scenes photos of their employees and dogs.

Although this approach produces a less unified effect, it has its upsides: photos with faces receive 38% more engagement. In the end, finding Instagram content that brings out the best angle of your company is what matters, whether you shoot for aesthetics or personality. The most important action to take is to consistently post the same type of content you decide on to give your consumers something to associate your brand with. Which, brings us to our next point.
Consistency Is Key
Consistency with engaging content is critical to achieving a successful Instagram account. After all, according to the recent BMV Digital Brand Index, nearly one-third of consumers (32%) said they follow and consume branded social media content simply because it's interesting and engaging. It's even higher among Gen Z and Millennials, with 40% of young Americans noting they're looking for their favorite brands to entertain and enlighten them. Popular and engaging content may also earn you a spot on the coveted Explore page. 
Although the ideal number of posts for your account is one you can consistently keep up with, you should ideally be posting one to two times per day to rival the 1.5 posts per day average set by major brands. Even just posting once a day can increase engagement for that post by 3.39% above your normal average. However, remember to always put quality over quantity; less-frequent high-quality posts are always better received than highly-frequent low-quality posts. As long as you're consistently posting at least once a week, the more engagement and subsequent attention you can accumulate on Instagram.
Now, let's talk about scheduling. It makes sense that posting at certain times throughout the day when people are on their phones would lead to higher engagement than at other times. 51% of Instagrammers use the platform every day, but when are they online?
Well, it seems that the most popular times for users to log onto Instagram is during meals and in the evening when they need to kill time. For B2C businesses the best times to post tend to be around 8 a.m., 1 p.m., and 9 p.m. on weekdays. B2B businesses, on the other hand, lunchtime, dinnertime, and 8 p.m. to 9 p.m. on weekdays are the hotspots.
While the times listed above are generally best practice, your followers are unique. First, ensure your business's Instagram profile is a Business Account. If you're not sure how to convert to or create a business account, you can follow Instagram's step-by-step instructions here. 
With a business account, you can now access insights to your followers' demographics, when they're online, and where they're located. Knowing this information will help you post to Instagram at the right time of day to make sure your brand is getting in front of your audience.
Consistently posting at popular times can increase your engagement and help you take advantage of the Instagram algorithm to push your posts to the top.
#Hashtags
Hashtags aren't just for personal use — they're essential to exposing your posts to potential customers and encouraging engagement. In a study of 100 top brands, the brands' Instagram captions averaged 2.5 hashtags per post. Despite those low numbers, it has been shown that posts with 9 to 12 hashtags received more engagement than posts with any other number of hashtags. So, it's time to ramp up your Instagram game by #hashtagging yourself to the top.
While it might seem obvious to use the most popular hashtags, try to stick to ones that are relevant to your post, product, and industry. This is one area where robotics startup, Sphero, is killing it.

Sphero's use of directed hashtags that span across relevance to the company, the industry, and the contents of the post itself, poised it to reach a larger audience and more than 1,000 views.
However, this isn't where Sphero's smart Instagram #hacks stop. They also use short and snappy personalized hashtags so people can follow all the posts in a series in one place.

With a hashtag like #ThursdayLearnDay, it's easy for first-time viewers to infer that themed educational content is a weekly occurrence for the brand. Having a simple, self-explanatory personalized hashtag creates more organization on your Instagram page while pulling the audience in for the next use of the hashtag.
After seeing the popularity of hashtags, Instagram updated its platform to allow individuals to follow specific hashtags, rather than just following accounts. This aggregates posts from anyone using the hashtag and inserts it into people's feeds. Having a range of hashtags used specifically for your company to those popular in the industry can help grow your following and reach new audiences.
Hashtags are the easiest way to let your content be discovered by other people, leading to more followers and likes. As long as you use relevant terms and buzzwords to your company and industry, you should attract the right crowd. #HappyHashtagging!
Tell Your Story Through Stories
Some businesses tend to disregard Instagram stories because they are seen as a way for people to show off their personal lives. But this doesn't need to be the case; the reality is that 1/3 of the most viewed stories are from businesses. 
With Instagram's shoppable stories feature, not using stories could cost your company business. Not only does Instagram allow you to add a link that viewers can swipe to see (15-25% of viewers swipe to follow the link) but you can also include links to product pages within the story itself.
Small clothing brand, Eggie, frequently uses this feature by spotlighting women who post photos with Eggie clothing and linking the product.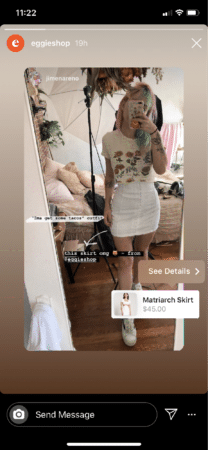 This allows followers who watch the story to immediately check out the products they find interesting without searching around on the main website for a specific item, bringing more traffic to the website and raising the chances of a purchase.
However, not all stories have to be a promotion. A business that does a great job with interactive Instagram stories is the co-working space company, WeWork. They use polls so the respondents can feel validated and connected to people who answered the same way they did, while also providing a fun start to the morning.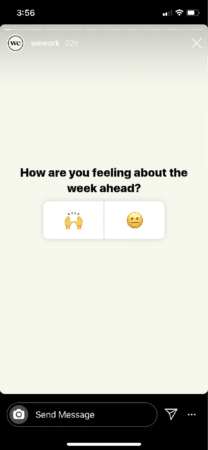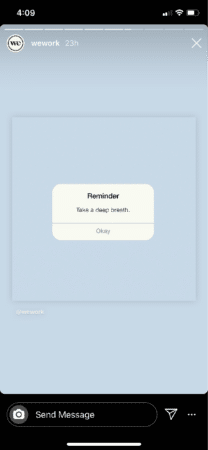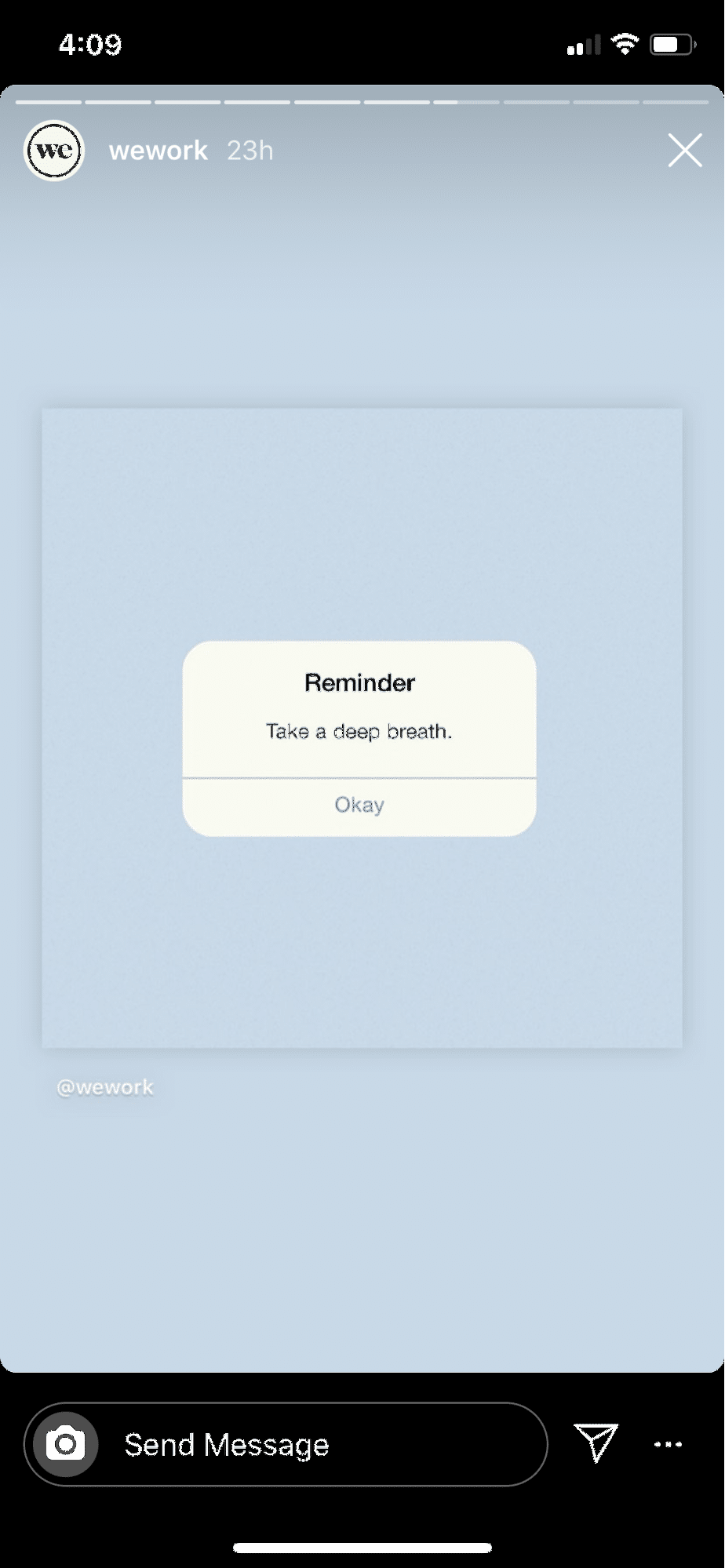 Throughout the day, the account will post motivational reminders with calming words and colors. Their audience of young professionals is the same one that appreciates amenities such as nap pods and wellness rooms, centering messages such as WeWork's can encourage a healthier work mindset.
Pair With An Influencer
So, you've established your business on Instagram, post high-quality photos, and upload stories. Now what? Well, it might be time to bring an influencer on board. With 49% of consumers relying on influencer recommendations in the digital age, it makes sense to take advantage of influencer marketing strategies. 
Influencer marketing campaigns can be incredibly lucrative too, earning on average $6.50 for every dollar spent. Influencers have the power to promote your product or message across a large, trusting follower base, leading to more attention and a higher likelihood your brand will be able to break through the busy world of social media. The key is to find an influencer that will resonate with your intended audience. Take Soap and Glory, for example, an independent beauty and makeup company that targets teenagers and young women.

Soap and Glory uses influencers like Christie Hartono and Sam Koehler, both of which have a presence on popular college campuses to effectively promote their products to their target audience. Partnering with these influencers puts Soap and Glory in front of thousands of customers in their target audience, making the partnerships extremely valuable in the long run.
Instagram is a difficult, yet colorful, landscape to navigate, but can become a social media powerhouse for your company. Creating a page that properly represents your company and maintaining your Instagram presence can go a long way when it comes to exposure and engagement. It's time to clean up your feed, add some #bossbusiness #hashtags, and go #killit!