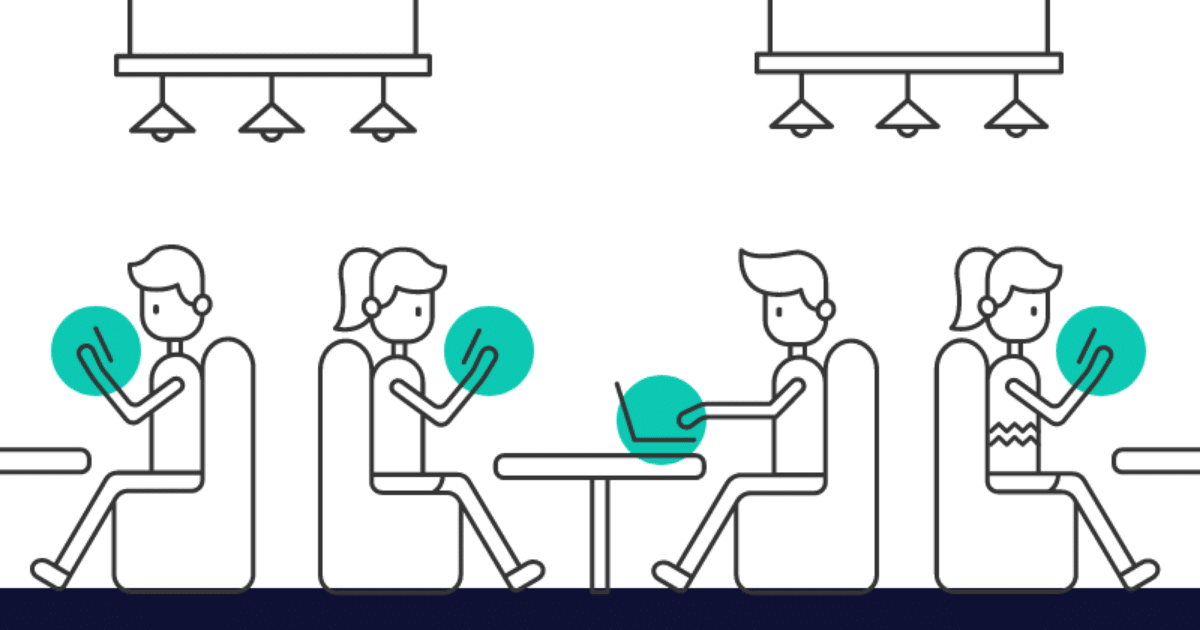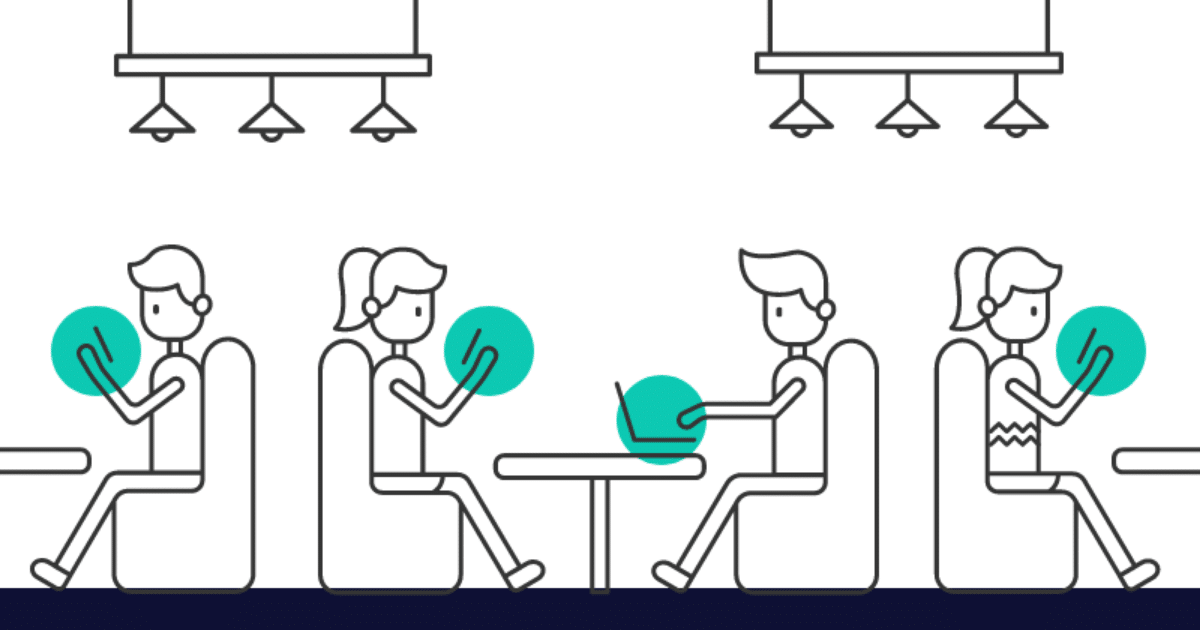 What happens when your startup falls into that awkward phase where your startup doesn't have anything particularly major to announce through the media? One TechCrunch piece isn't going to pay the rent after all!
How do you keep your customers, prospects, investors, and stakeholders updated and intrigued, and prevent them from going silent? Data!
Most startups have access to a treasure trove of unique data that can be used to craft compelling and newsworthy stories for the media and ensure that the PR drumbeat keeps thumping in between company milestones.
Here's a look at how and why we should be using data to score some great PR.
Staring Us in the Face
As entrepreneurs and startup founders, data has been telling us stories all along. It tells us how to hone products and services, who our customers are, and how we can reach new ones.
The key is learning how to become the storyteller, rather than the audience. If you've ever raised money from investors, chances are you've already done this. Data, in fact, was a key part to the story you told your investors to convince them to write you checks.
Now all you have to do is take the data storytelling abilities that you already possess and apply them to a different audience: the media.
Why Reporters Love Data
While a journalist's ultimate goal is to provide their readers with information that interests them and provides value, they're also constantly engaged in the war for clicks with other media outlets. Few things get more clicks (views) than exclusive looks at data that others may not have access to.
Here are a handful of reasons why reporters get excited by data:
Originality:

A good data story is original — all great stories are original!

Less bias:

Data stories tend to be less self-serving — always an advantage when looking for media interest.

Unique:

Your data is specific to you, thus it is unique. Journalists want to cover

new

s.

Valuable:

They can allow a reporter to identify trends or topics that other journalists have not. Not to mention their value to readers.

Credible

: Numbers don't lie.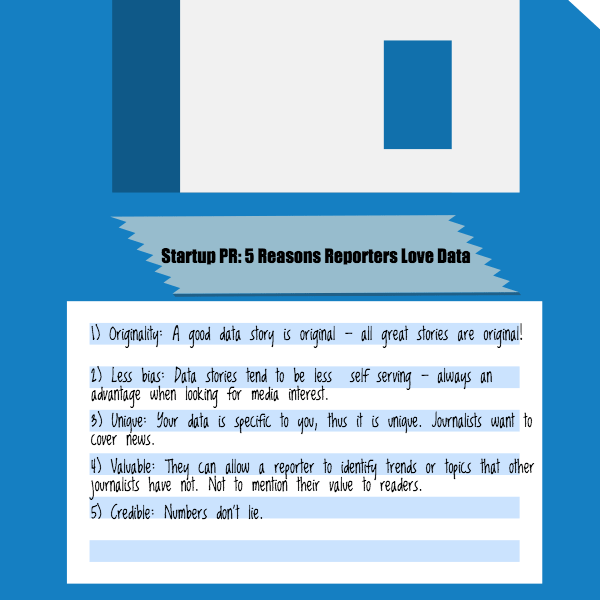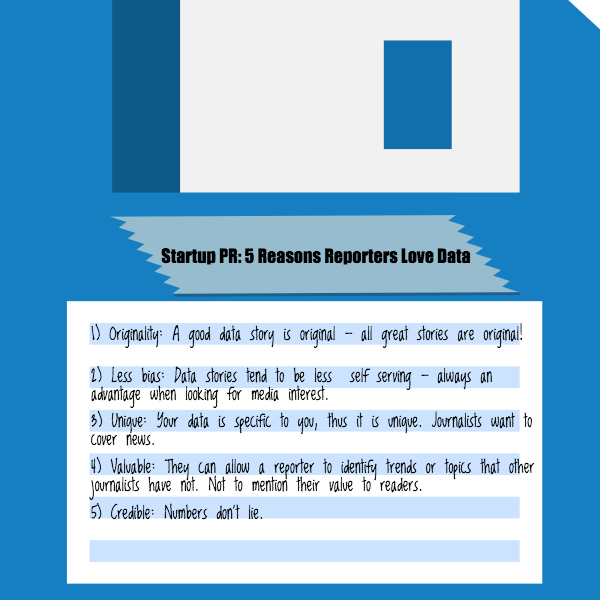 Leveraging data for the media 101:
Be Creative
The straightforward math and science of statistics does not naturally connote creativity but make no mistake, you can turn boring numbers into fun stories. And with a little bit of outside-the-box thinking, you can really make the data dance to life.
Earlier this year, we saw this happen when we engineered a data story for one of our clients, Bark'N'Borrow. With Valentine's day around the corner, we wanted to leverage Bark'N'Borrow's unique mission of connecting dog lovers with dogs and find a way to fit into the flurry of Valentine's related stories.
While there wasn't a natural peg to tie-in to Valentine's day, we were able to use a little bit of creativity to make Bark'NBorrow's numbers work for us. With tens of thousands of users, the company has tons of data on which dogs in which cities are borrowed the most. We used this data to identify America's Most Eligible Dogs for a Valentine's Dog Date. This resulted in some great coverage, including pieces in Boston.com, Elite Daily, ChicagoInno, and more.
The key to the story was the data behind it. We were able to say unequivocally that certain dogs were the most popular/eligible because of the data, thus transforming a story that would have otherwise had zero news value, into something that prompted reporters to want to share it with their readers.
Obviously, anytime you're dealing with dogs, you already have a leg up. 🙂
Be Visual
It's no secret that visuals help tell and sell stories. Over the past several years, infographics have become one of the most popular ways to tell stories. Their unique approach to representing graphics through visuals makes them easy and fun to digest. It's for that reason that they are liked and shared on social media 3X more than any other type of content.
Depending on the complexity of the story and data, you may need to enlist a professional data visualization shop, however, tools like Piktochart make it possible for just about anyone to be a visual storyteller today.
Another example of a recent data story we did for our clients is the RadPad/Bark'N'Borrow "The 5 most dog-friendly neighborhoods for renters in San Francisco". You can see that although they made some slight variations, the San Francisco Chronicle picked up our visual and ran it in their publication with a link back to the Bark'N'Borrow blog where the original images/story were posted.
This brings us to our next tip:
Think Owned to Earned
Once you mine your data and figure out the best way to tell/show the story you then have to figure out how you're going to get people to listen to it. One of the most effective ways to do this is to leverage your owned property (blog, etc.) to house the content and then distribute it through the media (earned).
Post your story and infographic to your blog and then reach out to the media to point them to it. The reasons to do this are two-fold.
By posting it on your blog first you are making sure that your customers and other stakeholders who visit your site will see it.

When you get interest from the media, it's possible that they will link back to your blog, thus increasing your SEO through inbound links, one of the biggest factors in Google's SERP algorithm. 
With an increasingly saturated news media landscape and a sophisticated audience bombarded by endless information, startups need to leverage data to break through the clutter and get noticed.
Do you need help getting your startup content marketing off the ground? Check out what we've been up to at BMV and drop us a line!