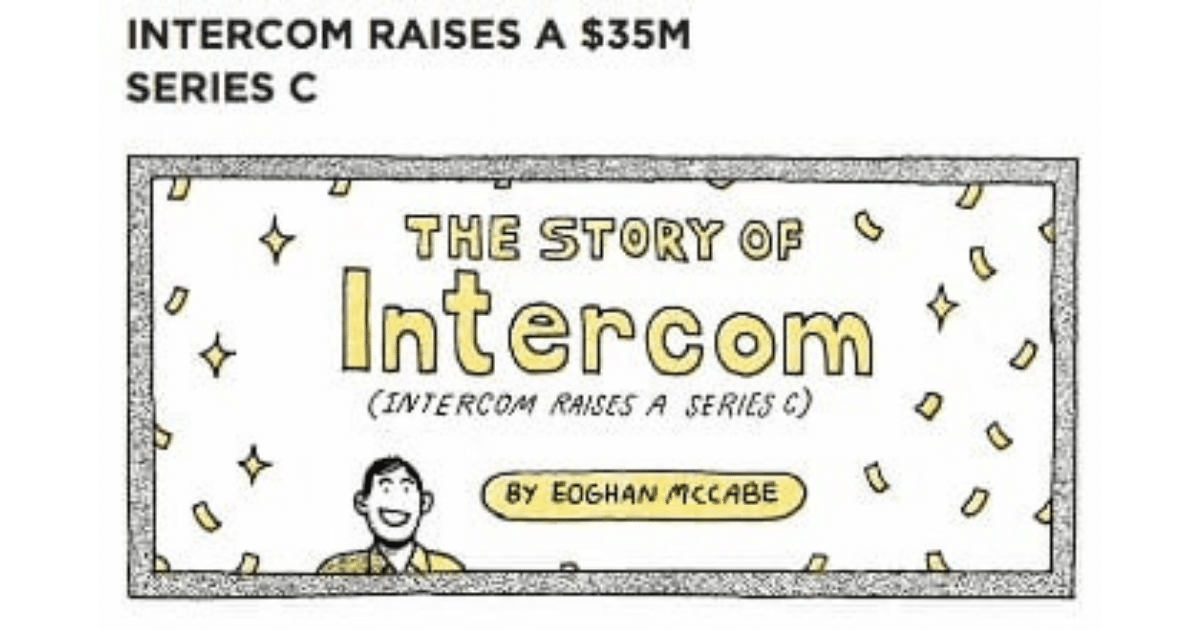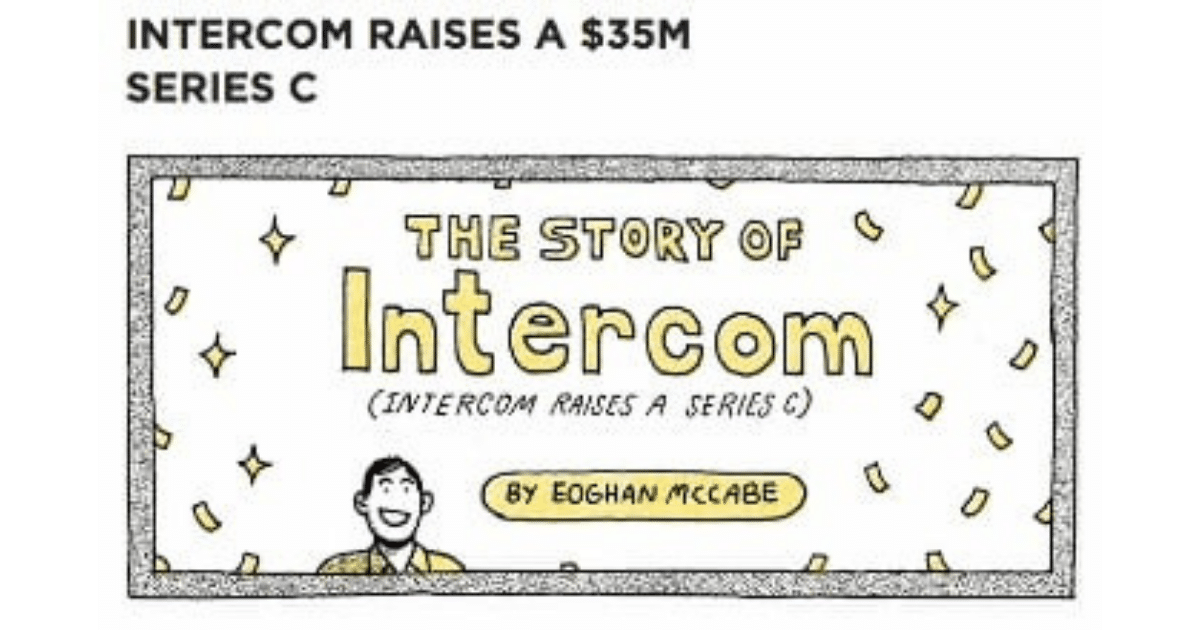 On August 26th, Intercom, the customer communication platform based in San Francisco and Dublin, announced that they had received a $35 million series C funding round — impressive. However, in an environment where VC's are pumping money into startups at an unprecedented rate, the funding amount may not be as impressive as the way in which the deal was announced.
In "The Story of Intercom", Eoghan Mccabe, CEO & co-founder of Intercom, brilliantly told the story of the journey the firm had taken leading up to its latest round through a series of cartoon illustrations and limited text. Soon after the post went live on Intercom's website there was an outburst of chatter on social media from people giving the brand kudos for using such a unique way to make their announcement.




While companies are finding it harder and harder to get coverage of their various funding rounds these days, Intercom's news received no shortage of attention. In today's world, where messages bombard us at a truly staggering and almost frightening rate (27 million pieces of content daily), startups are engaged in a frantic battle to identify content experts who can help them break through the clutter and seize the attention of an increasingly distracted audience.
So what's the lesson to be learned here? Simple… no, that's it: simple.
Today, as advertising becomes less effective in engaging and activating audiences, brands are shelling out millions of dollars and spending up to 25% of their total marketing budgets in an attempt to find the secret sauce when it comes to content. While there are many factors that make certain content great, simplicity is undoubtedly an essential ingredient.
You see, effective content does not always need to be scribed by literary geniuses, designed by expensive photoshop ninjas, or directed by fancy production agencies. While you should use your budget to your best advantage, and work with the best content experts you can afford, it's important to understand that you can run the risk of over-engineering your content — even when it's created by "the best shop in town."
True, Intercom's announcement was more than just simple — it was creative, clever and fun — but its simplicity is really what set it apart from all of the other dry funding announcements that went out that day. And there were sure to have been dozens.
So next time you find yourself in the middle of a brainstorm, tossing out ideas and slapping post-it notes to the wall in an attempt to figure out your next piece of content, remember this age-old sage advice: "Keep it Simple, Stupid."