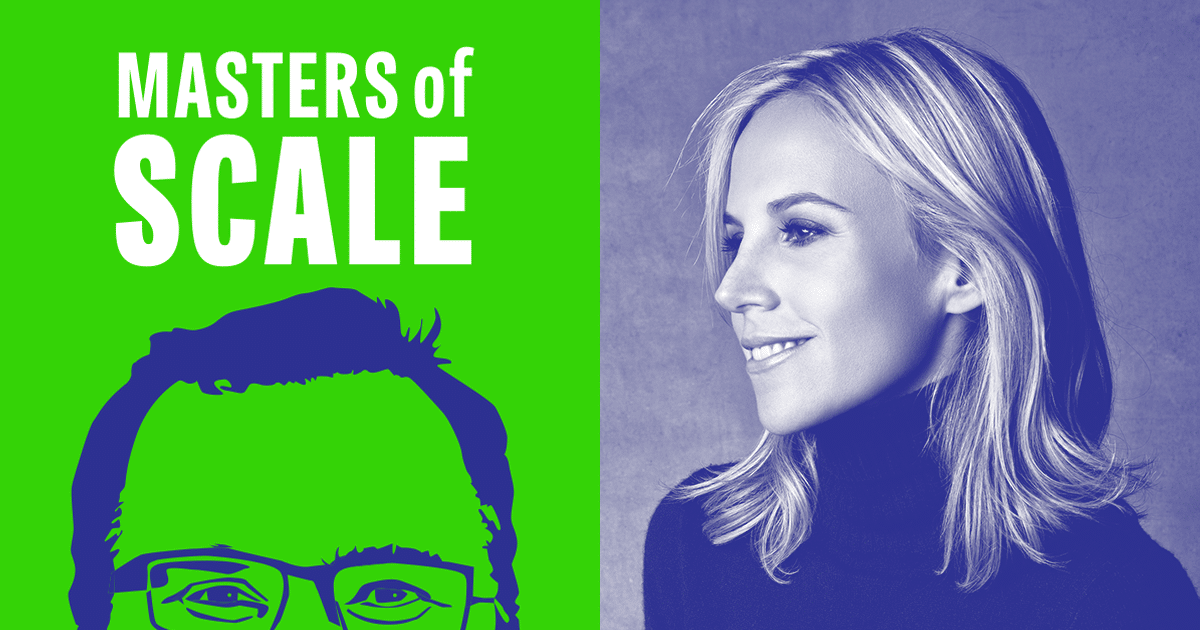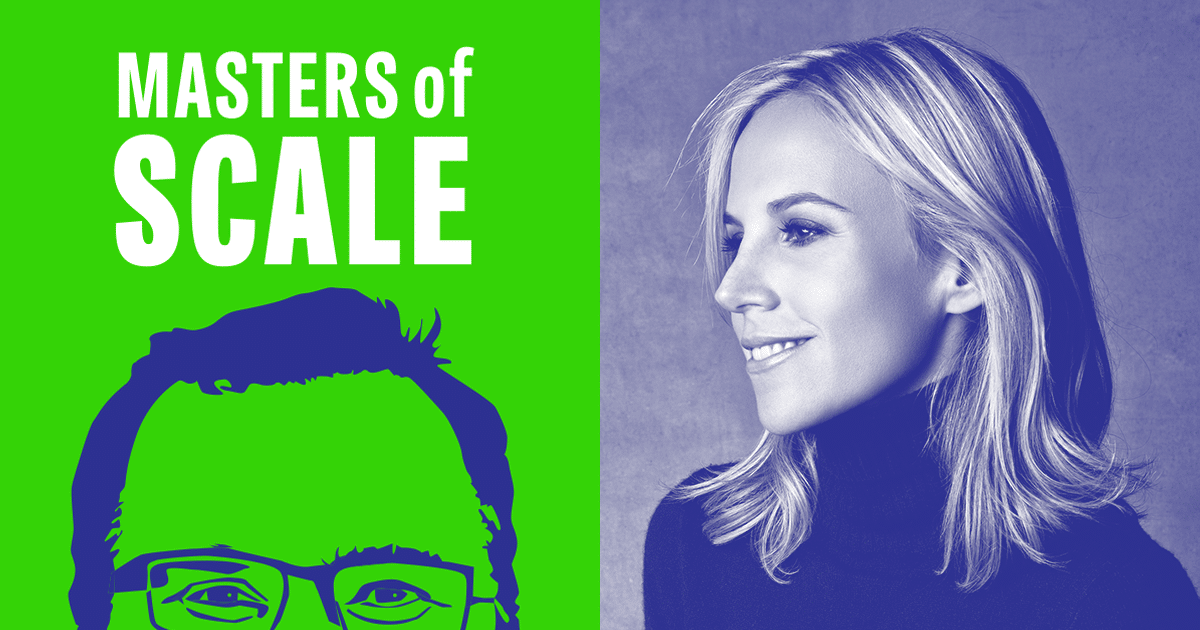 Boston was lucky enough to host the first-ever live recording of the Masters of Scale podcast earlier this year, and as BMV continues to help startups scale with marketing, the team here jumped at the opportunity to attend. 
For those unfamiliar with the podcast, Masters of Scale is hosted by Reid Hoffman, co-founder of LinkedIn and an investor at Greylock Partners. Each episode highlights a theory Reid proposes on how companies grow, which is then tested through conversations with iconic business leaders such as Instagram founder Kevin Systrom, TaskRabbit's Stacy Brown-Philpot, Spanx founder Sara Blakely, and Netflix's Reed Hastings.
During Masters of Scale Live!, we had the pleasure of witnessing a great discussion between Reid and Tory Burch, founder of Tory Burch LLC and the Tory Burch Foundation. Special guests also included Polynesian Voyaging Society's Lehua Kamalu, Rana el Kaliouby of Affectiva, and xD's Kate McCall-Kiley, all with stories to prove Reid's latest theory:
"I believe in order to scale a sustainable company, you must combine patience, patience, patience and explosive speed."
Let's walk through some of the highlights of the evening and what business owners can learn to effectively scale their business.
Patience, Patience, Patience
When it comes to starting a business, having patience can almost seem impossible. Business owners have a go-go-go mindset that's hard to break, always looking for opportunities to push their business forward to meet its goals. However, moving fast is rarely the best solution.
Lehua Kamalu is Voyaging Director at the Polynesian Voyaging Society. She planned Hōkūle'a's circumnavigation of the Earth (2014-2018) and was the first woman to lead-captain and lead-navigate a long-distance voyage on a leg of the Alahula Kai O Maleka Kikianalia California Voyage. After telling us her journey, we've crowned Lehua the queen of patience.
With no compass or technology to help navigate, Lehua led her crew to Hawaii. During the journey, there was about a week where the stars, moon, and sun couldn't be seen thanks to cloudy skies. Moving slowly, she took 10-minute naps and stayed awake for more than 22 hours per day continuing to look for a sign, knowing it could appear at any moment. When the sun finally made an appearance, they changed course immediately and made their way to Hawaii.
Once Lehua completed her story, Reid emphasized that the key was to combine patience, patience, patience with explosive speed. Contrary to what many believe, patience does not mean laziness. Instead, it means to choose your moment to strike, allowing your company to grow fast once it finds its moment.
Negativity is Noise
Can you believe that Tory Burch was advised to steer clear of e-commerce because people thought online shopping would never happen? If she listened to this negativity, Tory Burch LLC would never have taken off.
Naturally a shy person, Tory finds herself out of her comfort zone all of the time. Once she decided she wanted to work in the fashion industry, she started her career by making cold calls. If she isn't out of her comfort zone, it's a red flag that she could be doing more.
Tory's gut is also a great advisor. While she doesn't always know when to trust her gut, she knows that more often than not, she regrets not listening to it. This is especially true for first impressions and making the right hire. Having a strong company culture is important to her, and hiring the right person is imperative. Every bad hire she's made was because she didn't listen to her gut.
Have Foresight
Affectiva's Rana el Kaliouby helped Reid further his notion that being patient and having foresight into the direction your company is headed will ultimately help your company to grow rapidly in the right ways. Rana came face-to-face with a difficult decision: choosing funds from a big investment and losing the company's initial vision or keep the vision and risk losing the business.
For background, Affectiva is on a mission to humanize technology, firmly believing that emotional intelligence is just as important as its intelligence quotient. It's an AI company that puts the human before the artificial.
When Affectiva's funds were running low, they were actively searching for more money. An investor approached willing to offer millions of dollars in funding, but only if they changed the vision of the company and enter the security industry. The only other option was to keep searching for an investor with a similar vision, but coming with the risk that they might not find one in time.
After playing out both scenarios in her head, Rana decided to turn down the big investment because of the difference in vision. Luckily enough, Affectiva was saved after they were able to round up enough money and keep their vision and mission the same.
Rana took a huge leap of faith and chose to trust her gut when it came to refusing the investment. Her choice showed the foresight she had into the future of the company. And while it was a major risk, her patience and her firm belief in the company's mission paid off.
Be Nimble, Be Positive, Be Patient
And while staying true to your company's mission is key, having an adaptive company is also important. Kate McCall-Kiley from xD works extremely hard to help create a more agile government system. It's easy to believe that being patient means going slow, but that's beyond the truth. Being patient means waiting for the opportune moment to make the needed changes or hit go on a project to help boost your company's growth.
In the lightning round, Reid also contributed his thoughts to this notion. If Reid could call his younger self on a cell phone, he responded: "Don't waste a good crisis." While no one hopes a crisis is about to ensue, you need to make the most of it if it does come around. Use this time to dig into your company values, develop a response, and take the appropriate action. Being agile and working this opportunity into your business strategy could help your company position itself in its industry and resonate with its audience.
Be sure to listen to the entire podcast episode with Reid Hoffman and Tory Burch here. Catch other episodes of Masters of Scale here.